On Sunday, June 20th, grab all the dads in your life and celebrate Father's Day!
To help, we've rounded out a few Father's Day gifts to consider for all those dads who love the outdoors.
The Snowshoe Magazine editors independently selected these items. Some of the links in this article may contain affiliate links. When you make a purchase using these links, part of the proceeds go to Snowshoe Mag. Additionally, as an Amazon Associate, we earn from qualifying purchases. Please see our disclosure for more details.
---
Sunday Afternoons Adventure Hat
This hat is ideal for dad while hiking or engaging in river sports (it even stays afloat if it goes overboard).
Built for the elements, the Adventure Hat is moisture-wicking, quick-drying, water-resistant, and sun resistant (SPF 50). The mesh side panels allow for a cooling breeze while the wide brim and cape protect the entire face, neck, and ears.
The Adventure Hat also offers a secure fit with a chin strap and sizing strap in the back to hold the hat in place.
Read More: Sunday Afternoons Lodgepole Beanie Review: A Go-To for Snowshoeing
---
Tread Labs Insoles
Tread Labs insoles offer a two-part design that provides a semi-custom fit for your foot.
Not only can you choose your arch height, but also your firmness. The Ramble is their comfort insole with a firm fit, while the Pace offers an extra firm fit for pain relief, and the Dash is ultra-firm for performance.
It's amazing how the addition of an insole can protect your feet during countless hours of hiking, running, walking, and other activities. One of our writers raves about these insoles, and perhaps dad may love them too!
Read More: Do Tread on Me! Tread Labs Ramble Insoles for Happy Feet – A Review
---
MSR XGK EX Stove
This rugged stove meets all of the must-haves when backpacking in the backcountry (we love it!) and could be a great outdoor gift for Father's Day adventures.
The XGK EX is multi-fuel and can burn white gas, low-grade kerosene, auto fuel, Stoddard solvent, aviation (AV) gas, diesel #1, and naphtha gasoline. In addition to versatility, this stove is durable, and when packed, the sensitive components are protected.
This stove also fits easily in your pack, and though it's small (5 x 4 x 3.5), it can accommodate cookware up to 10 inches. The XGX EX has a simple operating process even in cold temperatures and high altitudes. The cleaning and disassembly tools also allow you to maintain the stove on the go.
Read More: MSR XGK EX Review: The Rugged Backcountry Stove
---
Marmot Arch Rock Pant
These durable pants are built tough for the trail, and the dad who snowshoes, hikes, or rock climbs. Marmot's Arch Rock Pant includes an abrasion-resistant nylon and DWR finish to combat brush and water on the trail.
With a relaxed fit and moisture-wicking waistband, these pants allow you to stay mobile during a workout. You'll also be protected from the sun with the UPF 50 rating.
Read More: Snowshoeing Dress Code: Tips for What Clothing to Wear
---
Wild Moments by Ted Williams
On the days when dad is stuck indoors, Wild Moments by Ted Williams offer a brief reprieve into the outdoors.
If time is lacking, you can easily read short passages of experiences that combine the human and natural worlds. Organized by season, immerse yourself in the details of everyday life in nature from one who has carefully observed the natural world and written about it for over 30 years.
Read More: Book Review: Wild Moments by Ted Williams
---
Fenix CL30R LED Camping Lantern
For extra light on dad's next camping adventure, bring along the Fenix CL30R LED Camping Lantern.
With a max of 650 lumens, this lantern has a wide range and can produce light in a 115-foot circle; however, if you don't need the full 650 lumens, there are 6 output modes, one as low as 10 lumens.
The CL30R is powered via rechargeable batteries and can serve as a portable power bank. With a cold-resistant design and high water resistance, this lantern is usable during all seasons. It also includes a hanging loop or can be attached to a tripod for versatility.
Read More: Lighting the Limelight: The Fenix HP25 Headlamp
---
Nathan Sports Dash Tee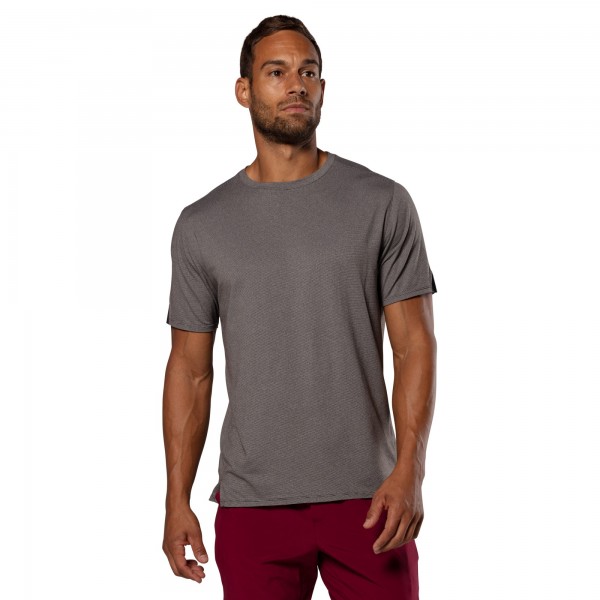 The Dash Tee is an incredibly soft, comfortable, and practical t-shirt for active dads.
This tri-fabric blend (nylon, polyester, elastane) is moisture-wicking and quick-drying for performance, while the flatlock seam prevents rubbing/chaffing while on the go. For the runner, the Dash tee also has reflective details to keep you safe on the road.
However, with how comfortable this t-shirt seems to be, it can also become a go-to for everyday casual use.
---
Country Ways Snowshoe Kits
Father's Day is never too early for a snowshoe gift for the dad that loves the outdoors!
With a kit from Country Ways, he can get ready for the next snowshoe season by crafting his own wooden snowshoe. The kits include an ash frame, nylon lace, and thorough directions. You also can craft several styles of traditional snowshoes, including Ojibwa, Huron, Alaskan, and Green Mountain Bear Paws.
For an in-depth account of making your own snowshoes or if you'd like to craft your wooden snowshoes from scratch, Gil Gilpatrick's book, Building Wooden Snowshoes & Snowshoe Furniture, or the book Leaving Tracks by Brian and Edmond Theriault are excellent go-to resources.
Read More: Making Your Own Snowshoes from Scratch
---
Oboz Bridger Mid B-Dry Hiking Boot
These boots can easily become a hiking and adventure staple for dad. After owning these Bridger Mid D-Dry hiking boots for the last year, they have proven to be very dependable.
The EVA midsole and BFit deluxe insole provide comfort and stability on the trail, while the BDry waterproof membrane keeps your feet dry. For traction, you can rely on the Granite Peak outsole for grip.
Read More: Gear Review: Oboz Bridger BDry
---
Opinel No. 08 Stainless Steel Folding Knife
This survival knife by Opinel has a stainless steel blade that is 2.5 mm thick and 3.75 inches long. Built for all seasons, the No. 08 is has a handle made of fiber-reinforced polymer that features a non-slip area and can resist temperatures down to -40 C/F.
As a bonus, this survival knife also includes a survival whistle and shackle key. You can also choose one of 4 colors for dad – blue, orange, red, and green.
Read More: 5 Knives That Make a Staunch Companion During Your Snowshoeing Escapades
---
What gift are you interested in giving your outdoor dad for Father's Day? Please share your thoughts with us in the comments below.