It's that time of year where we come to celebrate the moms of the world!
For all the moms and women who enjoy the outdoors, check out these gift ideas for Mother's Day on Sunday, May 9th.
These items were independently selected by the Snowshoe Magazine editors. Some of the links in this article may contain affiliate links. When you make a purchase using these links, part of the proceeds go to Snowshoe Mag. Additionally, as an Amazon Associate, we earn from qualifying purchases. Please see our disclosure for more details.
Hydro Flask 32 oz Water Bottle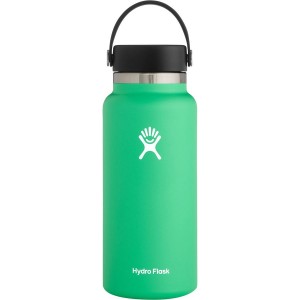 You can't go wrong with Hydro Flask! This 32 oz wide-mouth water bottle is a great option for short or long hiking trips and casual everyday use.
The stainless steel is incredibly durable and keeps cold drinks cold and hot drinks hot.
Shop Now at Steep and Cheap
---
Darn Tough Micro Crew Hiking Socks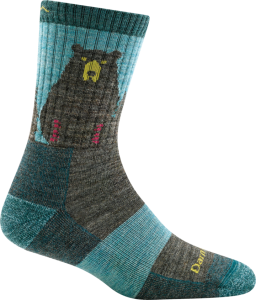 These lightweight and midweight hiking socks, ranging from $21-23 come in some very cute styles, including the Bear Town and Queen Bee.
A blend of merino wool and nylon and built with a performance fit, these socks are the perfect gift for outdoor moms.
Shop Now at Darn Tough
---
Snowshoe Earrings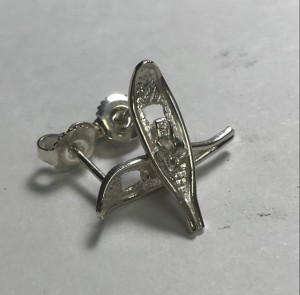 Mom can celebrate the snowshoe season all year with these snowshoe earrings!
Made out of sterling silver, these earrings are an original design by Charms by Ron, and available on Etsy for $30.
Shop Now at Etsy
---
REI Sahara Convertible Pants
These Sahara pants are comfortable and durable hiking pants for the outdoor mom. After owning these lightweight pants for almost 4 years, they can easily become a go-to for any outdoor adventure.
The nylon blend is water repellent, quick-drying, and has a UPF rating of 50. The Sahara pants can be converted to shorts and offer multiple pockets for storage. Plus, the fit is roomy enough that you can easily layer a baselayer underneath these pants for extra warmth on your winter adventures.
Shop Now at REI
---
The Nature Lover's Quotation Book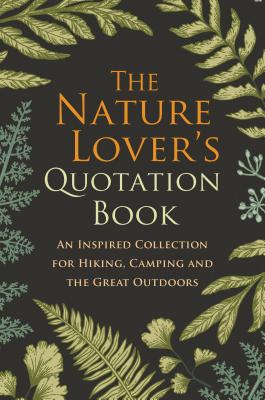 The Nature Lover's Quotation Book: An Inspired Collection for Hiking, Camping, and the Great Outdoors offers words of wisdom from some of the greatest writers.
Your outdoor mom can take this gift idea with them to read at a beautiful spot on the trail, while camping, or enjoy it at home, and find inspiration!
Shop Now at Bookshop
---
Wild Tribute Women's T-Shirt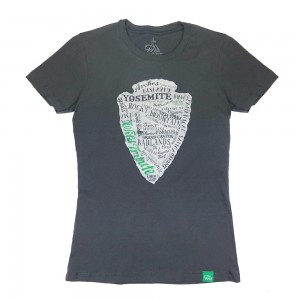 Give mom a creative t-shirt, or hoodie, like this National Park Arrowhead design by Wild Tribute, that celebrates our outdoor space and goes to a good cause.
These Wild Tribute t-shirts are soft 100% cotton with an athletic fit for everyday use. Plus, 4% of the proceeds are donated to protect the lands we love!
Shop Now at Wild Tribute
---
EcoVessel QuickStraw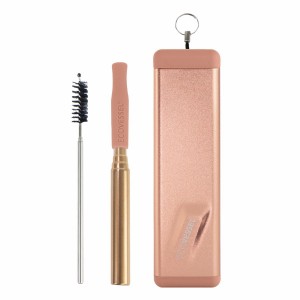 A new product from EcoVessel, the stainless steel QuickStraw is a telescoping straw that has a soft silicone mouthpiece. Plus, it's dishwasher safe and includes a brush to keep it clean.
You can choose your mom's favorite color from the 3 options available. The QuickStraw also comes with a compact aluminum case that can fit in mom's backpack, purse, or pocket.
Shop Now at Dick's Sporting Gooding
---
Silva Trail Speed 4XT Headlamp
For moms who enjoy biking riding or running at night, the Silva Trail Speed 4XT is an incredibly bright headlamp for the trail.
Personally, it's one of the brightest we've tried! Up to 1200 lumens, all of the potential obstacles on the trail or road will be illuminated for mom on her outing.
Shop Now at Amazon
---
Mountain Mama Mug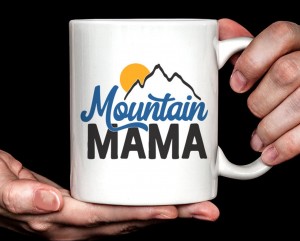 For those outdoor moms who enjoy the mountains, this mug is the perfect gift idea for their morning coffee or tea.
Found on Etsy and made by Mug Country, this mug is 11 oz with designs on both sides. Plus, it's microwave and dishwasher safe.
Shop Now at Etsy
---
Rumpl Original Puffy Blanket
Made of completely recycled materials, this blanket is not only warm and cozy but easily packable for your outdoor adventures.
The Original Puffy Blanket includes a DWR finish to repel water and 240 grams per square meter of synthetic insulation. Feel free to get this blanket dirty on all of your outdoor adventures because it's also machine washable!
Shop Now at Rumpl
---
What gift are you interested in for your outdoor mom and women in your life? Please share your thoughts with us in the comments below.
Read Next: Snowshoeing: The Ultimate Female Bonding Experience