If I am being honest, my pants are very often the last thing I am thinking about while I am out exploring. My boots, jacket, socks, shirt, hat, and even long johns tend to be more cognitively demanding decisions when I am getting ready in the morning. That is largely because most hiking pants tend to be variations on the same thing. Once you get past the fit, the only real features on these nylon or poly-cotton wonders tend to be pocket configuration and zippers. Regardless of how much shopping around you do, your pants will likely make a swishing sound as you walk, but it's the price you pay for fast-drying durability. At least, that was my stance until I received my SportHill Backcountry Pants this winter.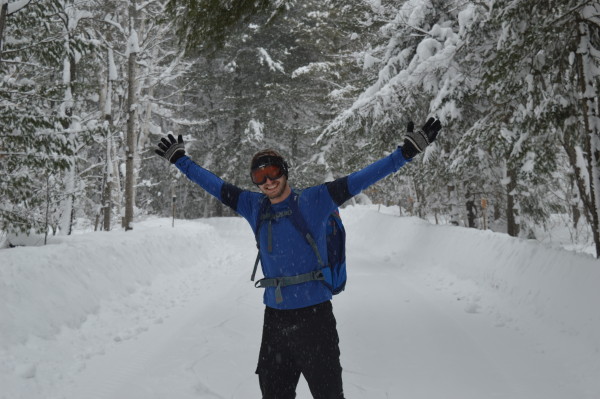 The Backcountry Pant doesn't feel like it was built for hiking. It is soft. It is stretchy. It is silent. The materials tag says it is made form 90 percent polypropylene and 10 percent spandex, but I've had cotton sweatpants that I would swear are a dead ringer for the Backcountry in terms of comfort. What the Backcountry has that sweatpants don't, is something called 3SP.
3SP is a fabric that is proprietary to SportHill that claims to offer warmth, breathability, durability and stretch. It is what makes the Backcountry pant comparable in comfort to cotton sweats while allowing it to perform like a true outdoor garment, or so the story goes. I've spent the past two months putting the Backcountry pant to the test.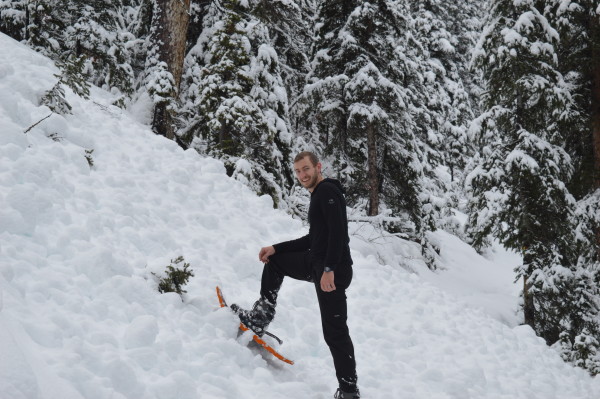 I knew from the moment I put these pants on that comfort was not going to be an issue. The soft inner lining combined with the four-way stretch impressed me right away. I was curious to see how they would measure up in terms of warmth, especially given that stretch often comes at the expense of wind resistance.
SportHill claims that 3SP is a solution to the problem of having to wear too many layers, but even with that assurance you will not catch me out in the Canadian wilderness in January without at least a pair of long johns underneath my pants. That being said, the Backcountry pant does not disappoint in terms of warmth. With a single wool base layer, the Backcountry stood up to windy, subzero temperatures when I wore them to the skating trail in Ontario's Arrowhead Provincial park.
After a few loops of the approximately one-mile loop I had taken a few spills, mostly due to my own goofing around, and was surprised to find that the pants are remarkably water-resistant as well. It was only after two hours on the trail in heavy snow and under heavy exertion that the pants began to feel damp, but short of a fully waterproof layer, that is to be expected. Even still, the pants remained warm and dried out nearly completely on the car ride home.
The Backcountry pant is also extremely breathable, as I discovered on an unexpectedly warm hike in Alberta's Banff National Park in February. Though the temperature climbed to the high 30s and most of the day was spent hiking uphill, I never overheated. The pants also once again provided great water resistance for the few brief stops my wife and I made to sit in the snow and enjoy the views.
Overall, the Backcountry Pant from SportHill is an impressive piece of engineering. While it may not be the single layer solution to all your winter hiking needs, it is an above average mid-layer that provides free movement, unmatched comfort, and great technical performance. Definitely worth checking out for all your cold weather hiking needs.
For more information on SportHill, visit http://www.sporthill.com.