Not now, I'm falling, not now, find pedals, never this, weird, handlebars, stop, the group, there's sky…
In an instant, Myra Klettke smacks the pavement hard, flesh red and bleeding among random pebbles scattered like her body. The time, 5:10 p.m., seems inconsequential except for a moment earlier, this collision into her by a car had not happened.
Myra, employed by Nike Inc. since 1996, works in Sports Marketing with elite-sponsored Nike Track and Field athletes along with Nike-sponsored colleges and federations. "I host Nike hospitalities for track and field events throughout the year at Track and Field Championships. In October 1995 I ran the Portland Marathon winning silver with a time of 2:49.07. This qualified me to compete in the 1996 Women's Olympic Marathon Trials in Columbia, South Carolina." That race on February 10 hosted 187 qualifiers with 160 toeing the line, 129 finishing. Her time of 2:52:36 authenticated the Portland's time.
"Apparently I was recognized as a good local runner on the Nike campus, which got me the job in Sports Marketing."
Tuesday Afternoon
Myra pedals her brand new bike, a Trek Silque SLR 7 Di2 54 Purple Lotus. Just picked the ride up Monday. Its first real trip now wheels toward the weekly jaunt with the Wheelman Cycling Group.
Jessica Strange at Total Women's Cycling tested the Silque in December 2016. "We finally managed to get our hands on (Trek's) greatly anticipated women's road bike, the Silque. The Silque is the only bike in Trek's entire fleet which is totally women's specific, everything from the frame geometry to the finished bike build has the female cyclist in mind. It's very light… at just 7.5kg/16.5lbs. The brilliant purple and cyan bike color-way has a wonderful metallic finish, which really makes the bike sparkle in the sunlight." About $6,000, this Trek fits the real deal class of road bikes.
Tuesday counted as another beautiful day at Myra's Lake Oswego home in the southern suburbs of Portland. Ranked in the Top 10 of Best Places to Live in Oregon, Lake Oswego features its idyllic setting, strong cultural roots, a nationally ranked library, plus a top school system. The sun occasionally hid behind a few passing clouds this day, dropping light sprinkles randomly, none now though, just a small west wind, the summer heat registering in the low 80° Fahrenheit range. From April to September, Myra faithfully bikes to this event about the same route weekly through neighboring Tualatin, so surroundings and layout are familiar. The group expected her there since she carries a perfect attendance record.
Making way in the bike lane with the flow of Boones Ferry Road traffic, she was just three minutes from the meeting area. The congestion reported by three others biking to the meeting seemed "unusually heavy with stopped cars lined up." A blue car traveling in the opposite lane moved to the center turn lane just after crossing the railroad tracks, signaling to turn left.
Another vehicle (a black car) that passed Myra's failed to register her presence. A bit further, that black car stopped before the railroad. Then ever so friendly like waves the turning car on indicating "It's alright, go ahead, steer in front of me" to a parking lot.
A concrete platform (see above) divides the egress of traffic in-or-out of the center's parking area. Southbound traffic bears right to enter. When exiting parking, the divider allows a vehicle to merge with the southbound flow or cross in front of oncoming traffic to the center lane.
Oblivious to Myra coming alongside, the turning car accelerates straight into the bike lane striking her hard, sending rider and the Silque up-and-over slamming down to the pavement. "I remember lying on the ground and not being able to move. I remember my left cheek and left leg hurting a lot."
Traveling on SW Lower Boones Ferry Rd, then turning left southbound on Boones Ferry Rd, the accident occurred 600 ft further at the 18000 block of SW Boones Ferry Rd (zip code 97224) at the Tualatin Business Center complex. The Tualatin River bridge whose waters attract kayaks stands just two blocks further away.
Cars stop. Some scramble to her aid. "A few minutes later, a rider from my club was there. He didn't see it happen but arrived shortly after and found me on the ground."
An avid rider and a member of this weekly riding group, Richard Feinberg drove the car with his bike to the gathering point. Describing the Tuesday ride, "One of my favorites," Richard finds himself stuck in traffic. "(There seemed an) unusually long line to get through the (two Boones Ferry Rd) intersections." Maneuvering his way closer, he notes the crash and spots Myra on the ground "about five minutes or so after the accident. Because I had biking clothes on, it seemed like I was in charge" before officers and the ambulance arrived.
Going to her, he asked if she felt any broken bones, how she felt. "She wanted to call her husband."
Myra said, "Thank goodness I wear a Road ID on my wrist on all my rides." An ambulance arrives in ten minutes after pushing through the rush-hour traffic. "I was able to call my husband, Mark Mochon. (Richard) gave him directions to the scene, which was only about three miles from our home. He arrived after I was already in the ambulance on the way to OHSU," the Oregon Health & Science University Hospital.
Richard recounted: "Next, I took her cell phone, made photos, and gave it back to her. Everybody at the scene was positive and trying to help her." After she left with the ambulance, Richard drove to the meeting site. Since he was late, he caught up with the departing group "and told riders in the back about Myra."
"Mark talked to the driver who hit me, the police officer on the scene, and several witnesses. He was able to collect my broken bike. The bike was totaled."
At the hospital, the doctors identified a fractured left fibula. This calf bone rides with the most vulnerability for such a blunt strike to the lower leg, especially on a bike.  On the lateral side of the bigger tibia, the bone provides stability to the ankle and a critical attachment point for more than a half-dozen muscles.
In addition to cuts and road rash extending head-to-toe, banging pavement with her head created a concussion even while wearing a superior helmet. "I didn't know I had a concussion at the time. I do remember while riding in the ambulance I was told I was repeating my sentences over and over again, asking what happened and if I was going to be okay."
She convalesced the night in the hospital. Next day, discharged but laden with restrictions, she went home. One restriction—with the concussion Myra couldn't use crutches because of the dizziness—hampered mobility. Just getting around became a new problem.
Recovery
An athlete's effort for a speedy recovery from an injury of any kind often coats pain with the stimulate of possibility, which leads to nowhere. "I saw a therapist on Friday, August 26, 2016, three days after the accident, which was way too soon to travel or see a therapist.
Mark stayed by my side, brought my meds, made meals, drove me to all these appointments. He was a great caregiver."
She exerted real physical effort just 23 days later. "My first workout on the spin bike trainer came on September 15. I took an hour-long recovery walk the first day of October, a Saturday. I also endured vertigo, so that made it difficult to move around most days.
I stayed on STD (Short-Term Disability) for three months and got around by a walker. I started running again by mid-December but at a very slow pace. It wasn't until January when I finally was feeling better and started training again.
This accident made me more determined to get back in the saddle and become a stronger more dedicated athlete after going through many doctor and physical training appointments, literally hundreds of those."
She celebrated with another new ride. "I was not able to get the same bike but ended up replacing it in December with a Trek Project 1 Silque Di2.
The cycling helmet I wore was made by Cannondale Teramo." Doing its job, the Teramo protected her skull. The helmet's chin strap design, criticized for its snap-lock design that later changed, held just right in this case. The helmet cracked on impact now sits as an unfortunate souvenir. Myra stepped up to a state-of-the-art replacement with an enhanced safety feature. "I purchased a (black) Giro Synthe™ MIPS to replace my damaged helmet. This helmet sells for about $100 more than the Teramo."
MIPS (Multidirectional Impact Protection System) features a two-piece design with two layers covering the skull. Like other head protection, Synthe protects against direct impacts. It boosts lateral safety by the helmet, combined with its sliding (10-15mm) head-frame, redirecting rotational force away from the brain, damping the energy. Peter Halldin, Ph.D., co-founder of MIPS and its technology explains the theory here.     
First Competition Post-Crash
The "White River Snowshoe 8K/4K" bills itself as the largest and oldest snowshoe race in the West. Plus, the contest allows "a great winter way to pursue some endorphins," which seems good therapy for an athlete recovering from a bike crash. The competition on Sunday, January 15, 2017, attracted a strong field. This year found one veteran racer unsure of her abilities, though Myra progressed in the recovery post-calamity. "Knowing that (United States Snowshoe Championship) Nationals was coming up, and although I really didn't think I was ready for it, I entered the race on a very low-key vibe. I wasn't in race shape, plus I was suffering from a sinus cold."
What restrains determined, pent-up talent? Myra surprised most-of-all herself with an under-60 minute 57.17 finish, tallying eleventh overall, second overall female, along with the gold winner as master female. "I just wanted to participate."
2017 USSSA Snowshoe National Championships
No problem with snow cover in Bend, "Our cozy mountain town," says VisitBend, an underwriter of the event. No dearth of challenges either on the steep, tough climbs for this 2017 home of the championships that annually click across a map of the four regions of the United States: Northeast, Midwest, Mountain and West Coast. This year just happened for the West Coast's turn on deck.
As Richard Bolt, ATRA's Director of Marketing pointed out, 2017 marked the first time in the 17 years of national championship snowshoe racing the event returned for the second time to the same site. The layout moved from Meissner Snow Park where the race occurred in 2013 to an even higher elevation up Mt. Bachelor with 20-foot snowbanks that included a long, steep climb through "dense forest." Age-group gold medalist Kris Borchardt posted this account: "With soft powder at 6500 ft., the 1300 ft. of climbing included a slanted incline so steep it took four minutes to walk—twice" as the 5 km course repeated itself. From Wisconsin, he said, "You can't really train for that either."
In 2013's championship on Mt. Bachelor Myra finished in the Top Ten with a 1:14:19 time, missing the National Snowshoe Team by a little more than seven minutes. Note the race this year occurred not only in Myra's region, her home state and perhaps more so, nearly her back yard. Coincidence?
Race day dawned with inches of new powder brightening the snow. Mild temperatures awaited the competitors along with light winds featuring a brilliant sun bobbing in-N-out of clouds like a burger drive-thru. Mt. Bachelor, an inactive volcanic butte, the kid of the Three Sisters mountains, played a key role in this race.
Bolt wrote in "Trail Runners Hit the Snow for a National Championship in Oregon" (published by the American Trail Running Association) on the challenge of this year's race. "In the 10K event, Eric Hartmark repeated as national champion finishing the course in 48:56. As a measure of how challenging this year's layout turned out, Eric won last year's 10K race in Utah in 41:09 at 9000 feet." That's more than a third more altitude than Mt. Bachelor, yet it took him 19 percent longer on this lower elevation compared to 2016.
Mark Elmore highlights Myra's history in snowshoeing: "She competed in five earlier USSSA National Snowshoe Championships—2008, 2009, 2010, 2013, 2014—over almost a decade. Three of those saw her finish in the Top 10 and as high as sixth in 2009 on Mt. Hood, just missing the national team by one place."
Ahh, 2009, the year she won gold in the Women's Master class clocking 1:01:36. Just not quite enough, though, as the differential between Myra's finish and Colorado's Cheryl Paulson garnering the fifth-and-last spot on the USSSA National Team tallied just 38 ticks.
2017's course rewarded toughness. She approached the line for the noon gun, the course already trampled by the men's 10:30 start—the two classes swap start times annually. Myra recounted, "I didn't feel great, but I was determined to run as hard as I could. I love hills, and there.were.a.lot.of.them."
The women's championship witnessed New Mexico's Michelle Hummel win overall with a sterling 53:05, ranking her as sixth overall in the combined rankings, the first member of the 2017 USSSA National Women's Team. Heidi Strickler, Washington, mined silver at 1:00:58 and the second member qualified. New York's Jamie Woolsey 47 seconds later filled the third slot coining her bronze medal. Midwest star, Jennifer Chaudoir of Wisconsin, captured fourth with her 1:04:45.
Down to one remaining slot on the National Team, trailing Chaudoir in by 15 seconds, compartmentalizing all that occurred in the seven months prior, bounded an ecstatic Myra Klettke for her payoff. "To my surprise, I finished fifth overall female capturing the fifth" and last National Team slot, 1:05:00 smack on the dot, proving third times' charm axiom works in Oregon.
Her result on the more challenging altitude and course improved from 2013 by nearly ten minutes. From five previous attempts, Myra made the team with this one. "My dream came true today after all these years," she said.
Transcending Happenstance
"Having my bike vs. car accident in August made me more determined to 'Just Do It'" in true Nike fashion. "The course was the toughest course yet so far. (One has) got to love those uphills," and conquer them just as she conquered the process of repairing her body. "I think I'm also the oldest to be on this team, age 57, racing against the youngsters." The first three members of the 2017 team sport two in the 30-34 group, one 25-29 while Chaudoir snowshoed in the 40-44 class. Myra earned her "most senior" ranking.
Considering this finish, one finds principles for life: five times in the championship race, not making her coveted National Team membership, yet never giving up even after the crash. How convenient it might have seemed to many just to cancel out any thoughts of the 2017 USSSA Dion National Championship races. It could have been so easy to do: the excuse-tray chocked full to overflowing, but not in her mind. Instead, Myra took that date and focused on it as a goal that pulled her through the myriad of medical and recovery appointments, plus the travel time and arrangements required; Pulled her through like a towrope to the National Team podium.
Myra Klettke's story transcends happenstance. With all pieces coming together, like the event's location, her injuries, the struggles, the race date, and work required for recovery, one begins to consider a bigger picture here. There's more going on than meets the eye.
The Committee for Skeptical Inquiry (CSI) argues in this 1998 study challenging such a conclusion: "Most improbable coincidences likely result from play of random events. The very nature of randomness assures that combing random data will yield some pattern."
The Atlantic continues: "And there are lots of people on this planet—more than seven billion, in fact. According to the Law of Truly Large Numbers, 'with a large enough sample, any outrageous thing is likely to happen,' write Diaconis and Mosteller, mathematicians who wrote Methods for Studying Coincidences."
But in understandable language, the Intuition Journal  quotes Swiss psychologist Carl Jung who coined the word "synchronicities" as "'The coming together of inner and outer events in a way that cannot be explained by cause and effect and that is meaningful to the observer.' Usually, such coincidences seem to have some kind of inherent meaning—even if we don't know what it is at the time. They make us scratch our heads and wonder, 'Hmmm . . . .' Such events can be relatively minor occurrences or, in some cases, significant events that alter the entire course of our lives. We can't help but wonder if there is some kind of meaning behind it all."
Perhaps no coincidence occurred at all to Myra. Rather something more powerful, larger than our mortal perceptions allow, happened right in front of everybody making "us scratch our heads and wonder, 'Hmmm . . . .'"
Indeed the significant event in Myra's life on August 23, 2016, altered her life. Her resolute approach afterward led to a meaning behind it all: winning a dream goal.
The crash, to no surprise, left scars. "I'm now very paranoid around cars while biking, running or just driving." However, she battled every element, every negative thought, every moment of self-pity with courage, fortitude, and the blunt recognition that it-could-have-been-worse, lessons others may revisit when overcoming challenges.
Mt. Bachelor received its name because it stands proud and respected. With her challenges, the outcome seems right that Myra Klettke made her first USSSA National Team at this venue as she stood tall in the aftermath of August 23, 2016. Coincidence? It is hard to argue against brilliant mathematicians and intellectuals. But for some, the theme of destiny—the pinpointed race site, challenges of the course playing to one's skills, a coming together of way-too-many circumstances—reigns more like a natural outcome. As Larry Laveman wrote in his 2006 book Mysticism and Modern Life: Ancient Wisdom for Personal Growth: "As we transcend restrictive levels, the view of the world becomes less rigid. An opening occurs . . . These moments of timing cannot be determined beforehand; they just happen."  Evolving from that crushed-bike moment, breath spiraling out of her body flagging a new dawn, Myra transcended happenstance.
Mark Elmore: "All of our USSSA National Team members are special, but the 2017 class has one whose dedication in the face of adversity helps define the human condition and snowshoeing spirit: Myra Klettke, our most senior National Team member ever and certainly one of the most deserving. She's been chasing a national team berth for almost ten years. Her outstanding showing in 2017 on Mt. Bachelor serves a testimony to perseverance, determination, and an importance of a 'never say quit' spirit. She is certainly an outstanding role model to all our younger snowshoers out there."
In a quiet moment, Myra sighed: "I was so happy that I couldn't believe I made the USSSA National Team."
Phillip@ultrasuperior.com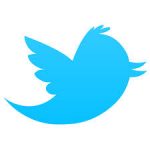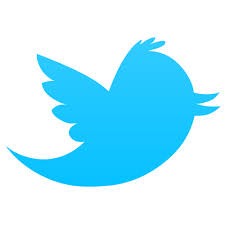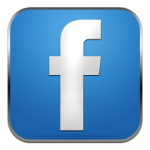 Special thanks to Myra Klettke for her work, time, and patience while providing the background and account of this story.
Thanks to Richard Feinberg for his diligence in piecing the location together and patience in the interview process.
Italics in this article are from the author.