While strolling the floors of the SIA Snow Show in Denver–for the 11th year–I find it challenging to discover a product that impresses me. It's hard to admit, but it's true. Sure, there are the snowshoes, the trekking poles and the waterproof jackets by the dozens–the real bread and butter of our industry. They're all great. But, I like to see products that disrupt the status quo. I like to see companies buck the trends. And I like to see a derailing of the current thought process.
So…
I hate underwear. And by underwear I mean the article of clothing that covers my unmentionables (a.k.a. my junk).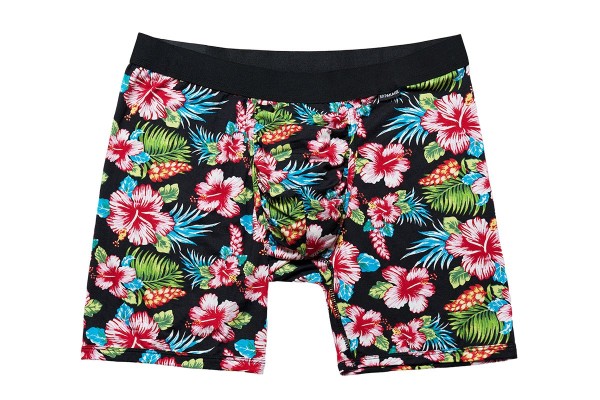 My life started with the infamous and classic white briefs (a.k.a. tighty whities). Horrible. When I think of tighty whities, I think wedgies and elastic waist bands that lose their elasticity. Terrible. Supposedly, they are a step-up from a diaper, but I disagree with that claim: at least you can relieve yourself in a diaper.
Then I graduated to the boxer. Still, horrible. Throughout the year, typically during the holidays, I would open two or three gifts that included boxers in varying patterns and sizes that were sure to embarrass. My favorite football team? Look at my boxers. My favorite food? Look at my boxers. My favorite cartoon character? Sigh.
Even worse, boxers were terrible at segregating my goods. They just let everything wrestle for space. Uncomfortable.
Then I thought my underwear prayers were answered when I found boxer briefs. They solved the problems that were introduced by tighty whities and boxers. Comfortable, yes. Embarrassing, no. Still, there's something missing.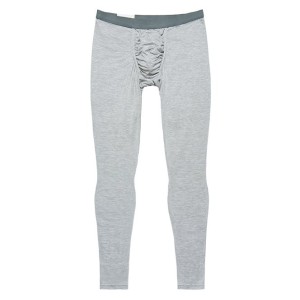 Enter MyPakage.
Today, my junk and I are in underwear heaven. I feel like I'm wearing the Golden Fleece of Greek Mythology… the gilded prow of Phrixus' ship… the wealth of Colchis… the sea silk harvested by Poseidon himself.
The MyPakage Weekday Boxer Brief impressed me (and continues to do so as a I prance around my house in undercarriage comfort). My unmentionables are now mentionable!
The Weekday Boxer Brief offers the following…
A pouch inside your boxers that supports your pakage
No more shifting or adjusting your pakage
No more sticking to your leg
Helps reduce sweaty balls
Great for sports to keep your pakage out of the way
No more chaffing
"Feels like angels cradling your pakage all day"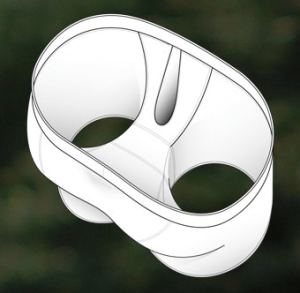 Even better, I'm wearing a Hawaiian floral pattern that's super festive and improves my mood as the day progresses. The beauty behind the MyPakage magic is the Keyhole Comfort Technology. As I understand it (and feel it), the pouch on the front of the MyPakage Boxer Brief provides support, comfort, freedom and cradling. Everyday underwear cannot compete. Nope.
But that's not all. Aside from the breathable Modal and Spandex blended fabric that's soft and supple, the MyPakage Boxer Brief provides a Pucker Panel that shields against rubbing or seam sitting (in "tainty" areas).
Providing even more benefits, MyPakage offers a no-roll waistband (amazing!), a no-rub tag (awesome!), and hand-stitched zones that expand and feel seamless in sensitive areas (bonus!).
What's the big deal? Why does this change things? For men, boxer briefs that provide day-long comfort are essential. An active day on the trails is even more complicated. And I can't wait to try the MyPakage Boxer Brief while snowshoeing. Having support where support is needed most is such a boon to my day-to-day decisions–especially when active and outdoors.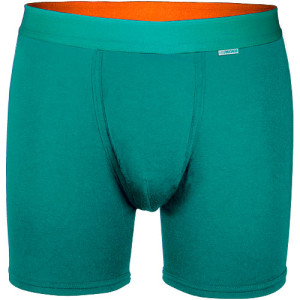 But, wait! MyPakage also makes a base layer with all the same junk-hugging features? Yes, indeed! For all you manly snowshoers out there, you now have something to look forward to: stepping into a fresh pair of MyPakage base layers and confidently trudging through snow of incredible depths.
Go in peace…
For more info on MyPakage and its line of boxer briefs, base layers and more, visit http://www.mypakage.com.