The Snow Peak SnowMiner Headlamp is bright and versatile, allowing outdoors enthusiasts to easily and compactly carry lumination on any adventure. My husband and I went camping and wanted to compare this headlamp to our existing headlamps. The SnowMiner was not even in the same brightness category, projecting light as far as 115 feet.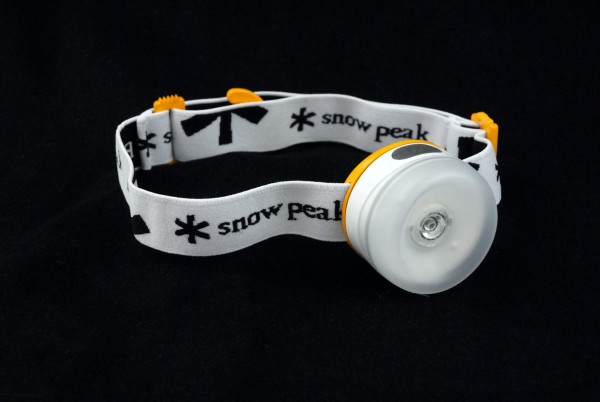 The SnowMiner has three settings – high, low and strobe – and when I set it to high, it literally lit up our entire campsite. It was so spectacular that we became hysterical. It was as if I had a flood light on my head; we could not believe how much brighter the light from the SnowMiner was than from our traditional headlamps. Right then and there, I knew that this headlamp was something special.
In addition to its unmatched luminescence, this product is quickly and easily adjustable and fits snugly and comfortably around my head. It features an adjustable range of motion, allowing me to tilt the light downward so that I can focus the light on different angles.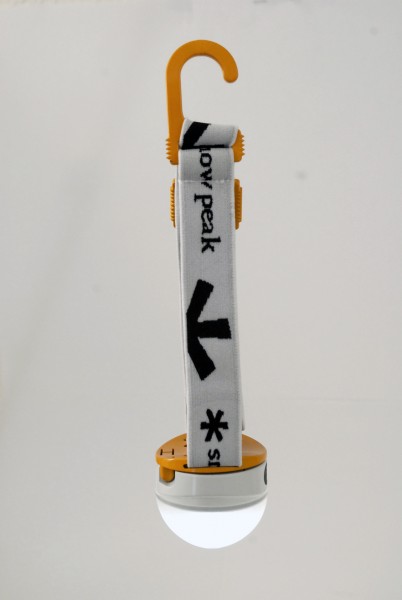 I can easily press in the innovative, water-resistant silicone lens so that it adheres to the LED's magnetic backing, creating a focused stream of light, or I can remove the lens or press in the sides to pop out the silicone so that it diffuses the light. With an impressive battery life – 140 hours on the low setting and 55 hours on high – this lamp is dependable and long-lasting. Plus, if you need to change batteries, you simply need three AAA batteries.
The coolest aspect of this headlamp is that it is also a hanging lantern. The headband has an inconspicuous plastic hook that remains flush and hidden (and comfortable) when wearing the headlamp, but is easily accessible when transitioning to a lantern. With the lens in its bulbous lantern mode, I hung the lantern from the inside of our tent and it worked perfectly. The entire tent was awash in bright light, and it was effortless to see fine details, making getting ready for bed a cinch. I tried the same concept by stringing up our LED headlamp, and the effect was dingy, at best.
Compact and lightweight, the SnowMiner is also ideal for backpacking and daytripping, and because it is two solutions – headlamp and lantern – in one, it makes other headlamp options seem insufficient.
Snow Peak offers an array of outdoor gear and accessories. The SnowMiner Headlamp retails for $55.95, and you can find additional products and details at www.snowpeak.com.