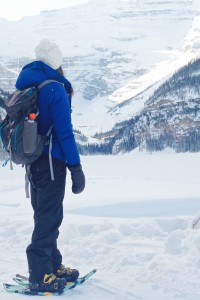 After searching long and hard for a lightweight backpack that is both comfortable and roomy, it was with great relief I stumbled across the Mountainsmith Scream 25. I have to admit I was a little worried when I received it, as it felt a little flimsy and barely weighed anything. Seeing as how I am NOT nice to my daypacks, I was worried this one wouldn't last.
Here we are though, months later having used it time and time again and it still looks brand new! First up the main area of the pack has a ton of room, whether you want to pack your camera, water, food, tripod, extra jackets, books, etc.
At one point I had this bag packed for an overnight trip complete with a DSLR camera, a change of clothes, 2 books, snacks, large water bottle and my small laptop. In addition to the main part of the pack, there are these amazing super stretchy side pockets that are great for large water bottles or extra snacks, and heck I've even thrown a base layer or two in them.
I LOVE the side pockets for my water bottles though as I can just reach my arm around and take them out without having to take off my pack or open it. The loops on the outside also came in extremely handy when I wanted to stash my snowshoe poles and I imagine would also be perfect for ice axes. The other pocket is on the top of the flip top lid, which once again can fit a plethora of stuff. Normally I stuff my extra mitts in there along with a couple of Cliff bars to snack on, mind you, it's large enough to fit a lot more than that.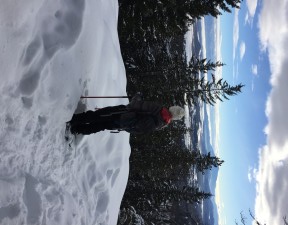 The straps are comfortable and work well both in the winter and summer weather, with mesh allowing them to breathe. Securing the main pack is easy, as the pull closure almost makes it so that you don't even need to clip up the flip top lid. There is not only a waist strap but also a chest strap that keeps the bag nice and secure while hiking or running through airports. The pack is exactly what I was looking for in terms of a daypack and if there's a mountain to climb, a trail to hike or a short overnight trip; this is the pack to take.
The Mountainsmith Scream 25 is available for $79.95 in stores near you.
Note: Some links in this newsletter may contain affiliate links, meaning if you decide to purchase a product using the link, part of the cost is returned to Snowshoe Magazine. This is at no additional cost to you and helps us maintain the site and continue to publish content. Please see our disclosure for more details.