When you spend three or four months of the year in near-perpetual darkness, a good light in almost mandatory.
That's where the Snow Peak Lapel Torch comes into the equation.
Living in the Western Arctic two degrees inside the Arctic Circle, we're now approaching the point where there's far more darkness than daylight.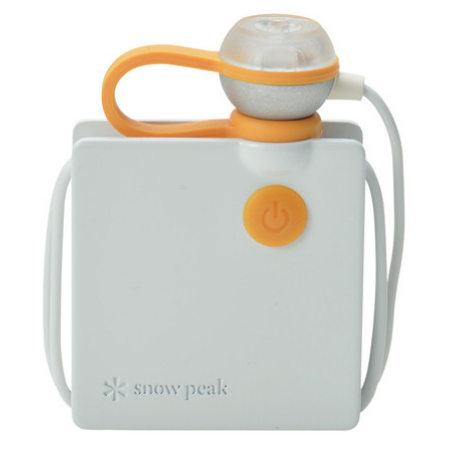 As I write this, it's about 10:30 a.m. and the sun has barely been above the horizon for an hour. Within two months, we'll be into the polar night, where the sun doesn't clear the horizon at all for 30 days.
Let me tell you, this time of year makes for some dark days, and that makes visibility – both seeing and being seen – something that comes at a premium.
I spent a few months last winter trying out the Lapel Torch in a variety of conditions, and I'm back to using it again over the last few weeks.
I received the light to review after my go-to light, a Solite 150 headlamp, bit the dust last winter due to an electrical fault in the switch.
The Lapel Torch has proven to be a more-than-adequate replacement with an impressive amount of versatility.
Through its magnetic clasp, the light clamps nicely and holds to the outer storm flap of my heavy parka, and also fits well attached to chest pockets of lighter coats. So long as you have something convenient to clasp it to, the light is quite handy. If you don't, it becomes considerably less useful, which is one area where it loses marks to a headlamp.
The brightness and battery life are excellent on it. Even using it in temperatures as low as -40F, I have yet to replace the AAA batteries in the light.
I've used the light both while snowshoeing the sub-arctic boreal forests here and while around town, and it's more than bright enough to work with.
At those temperatures, the light cord that connects the head of the lamp to the power source concerned me a bit at first, but it's proven to be no problem whatsoever.
The multiple brightness settings are also very convenient, particularly the option to manually lower the beam to an infinite number of acceptable levels. Along with a flash setting, that's been ideal for walking around town. I do, however, attract some odd and interesting looks from people checking out the light.
The Snow Peak Lapel Torch is also highly functional as a hand-held flashlight, and it would be ideal for camping.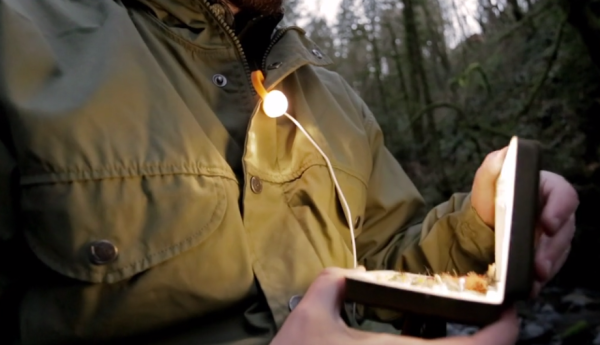 I have only two concerns about the Lapel Torch, and fixing them would make it even more functional.
First, I don't find the magnetic head mount to be very adjustable. Inevitably, the light tends to shine higher than needed. I prefer to have it directed more to the ground than shining out directly from my chest.
Second, Snow Peak should either make the light with a ratcheting cord to help control the excess length better, or perhaps introduce some kind of slide-off or magnetic cover to help keep it in place better.
I've taken to using a large piece of elastic to ensure the cord doesn't start to unravel and get caught on something.
I'd call those two flaws somewhat minor, but they definitely detract somewhat from the usefulness of the light and are a bit frustrating.
All in all, though, I'd rate the light as very near a must-have tool for anyone spending a lot of time in dark areas. For me, it's something I must have.
For more information on the Snow Peak Lapel Torch, visit http://snowpeak.com/products/lapel-torch.