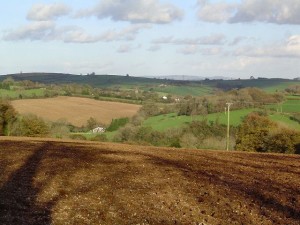 You're only a short distance north and east of Plymouth, yet the city is easily forgotten when you venture out on the South Hams. There's a strong feeling of intimacy in the surrounding valleys and woodlands, and being at one with nature, particularly in the winter months. History, mystery and industrial heritage mingle in the landscape, all vying for your attention along with farms and manor houses.
The beautiful, harsh realities of Dartmoor to the north are a strong reminder that you are 'out in the wilds' of Devon. And in winter, those 'wilds' are in a class of their own.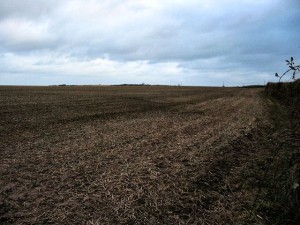 The South Hams is ideal for getting out and about and just being active. If you enjoy a walk, no matter the season or the weather, this is the place to be. Not least because it's an 'Area of Outstanding Natural Beauty', whose vast network of paths will suit all ages and abilities and whose rural and coastal scenery will leave you breathless.
For an authentic experience of all this area has to offer, try the circular Aveton Gifford Walk. Almost six miles long and classified as moderate, it takes you along historic smuggling, droving and trading routes known as green lanes, many dating from Anglo Saxon times. Some lanes are somewhat overgrown, but you don't lose any of the scenic values or the tranquility.
Aveton Gifford village is around three miles inland, at the head of the Avon estuary, and is steeped in history with its church – St. Andrews – dating back to the 13th century as well as its 15th century bridge. For a welcome stop over, the traditional Fisherman's Rest pub is ideal for a refreshing drink or hot meal cooked to order.
The market town of Totnes on the river Dart is regarded by many as the sparkler in the South Hams' crown. Its guided Heritage Walk – a delve into the town's past – is a must for local history buffs. The walk includes the Town Mill with its restored Victorian water wheel, Totnes bridge, built in 1828, and the Gothic House. For the more energetic, Totnes Castle, dating from Norman times, gives stunning views over the town and is open from March 28th – September 30th. There is an entry charge.
For a more in-depth view of the region, the John Musgrave Heritage Trail links various routes including the South West Coast Path and Dart Valley Trail. The variation in scenery and setting is astonishing, even in winter, and you don't need to walk miles to experience the changes. The terrain – including woodland and meadow – is perfect whether you're a seasoned hiker or casual walker, and the trail is easy to follow.
During the autumn and winter months, Slapton Ley – a National Nature Reserve and freshwater lagoon – is a temporary home for diverse species of wildlife including wintering and migrating birds. In winter, huge numbers of starlings roost in the reeds and the secretive and elusive bittern may also be seen. Keep a keen eye open for herons nesting from February onwards.
You'll not be stuck for choice when it comes to accommodation in the region. Hotels, cottages, studios, B&Bs. Simply take your pick. The Mill House holiday cottage, in Stoke Gabriel, has been family run for around 30 years. You couldn't wish for a more idyllic setting. The cosy cottage is next to the non-tidal Mill Pool creek and is perfect for a short winter break. Stoke Gabriel is around four miles from Totnes and just over two miles from Berry Pomeroy castle dating from the 15th century.
So if variety, scenery and wide open spaces mixed with quaint villages and hamlets are to your taste, Devon's South Hams will tick all your boxes. Irrespective of season, the region – well known for its culture and mix of rural landscape and coastline – has a long history. For the keen explorer, you don't need to search too far to find it.