Sunglasses are critical to protecting our eyes on outdoor adventures and with an active lifestyle. But it can be easy to neglect them in the wintertime. It's those sunny days for most people (including myself) when protecting your eyes is top of mind. That brightness can be challenging to endure!
But did you know we're likely to be affected by ultraviolet exposure all year round – even on cloudy winter days? Snow and water, particularly, reflect sunlight and can cause additional exposure to those UV rays.
So, to help protect those eyes all year, we've rounded up a few sunglasses to keep in mind.
1. Tifosi Swank (XL, SL) – For The Budget-Conscious
Tifosi's stylish Swank, Swank XL, and Swank SL sunglasses offer 100% UVA/UVB protection with polycarbonate shatterproof, scratch-resistant lenses.
The Swank is their classic go-to model. Alternatively, the Swank SL and Swank XL are modified versions of the Swank – the SL has rimless lenses and is lighter and more streamlined, while the Swank XL has a larger lens and fit.
Furthermore, all three models include light and durable frames, nose pads that won't lose grip as you sweat, and Glide Technology that slides on for a comfortable fit.  Plus, you don't have to worry about your hair being pulled during wear because of the integrated hinge.
I own the blue tortoise color of the Swank XL sunglasses (one of six color options available). They have become my go-to for everyday use, especially while on my outdoor adventures!
Read More: 10 Mother's Day Gifts for the Outdoor Mom
2. Cebe Wild 2.0 – For The Trail Runner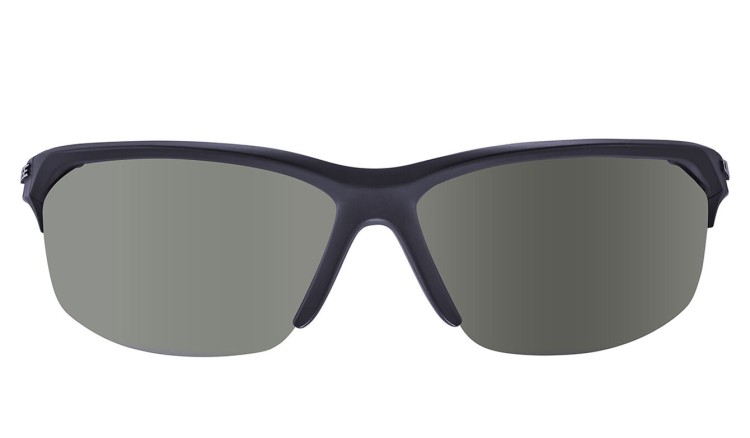 Cebe was founded in France over 125 years ago and is on track for years to come. Their Wild 2.0 sports sunglasses (great for trail running) are an upgrade from their Wild original and come in 3 different versions – classic, polarized, and vario.
All three models of the Wild 2.0 include lightweight lenses, 100% UV protection, and shatterproof lenses with anti-scratch coating. In addition, their polarized version includes polarized lenses to reduce glare. Their vario comes with photochromic lenses that adjust to the amount of UV light, allowing for adaptation to diverse conditions. The Wild 2.0 also comes with interchangeable lenses for anti-fog performance.
Built for medium-sized faces and with eight different colors, the Wild 2.0 has a wide frame (69 mm), average length (125 mm), and average bridge (15 mm). The grip is still in play with an adjustable nose piece and rubber template tips for security.
Read More: The Mountains Are Calling: 10 Tips for the Transition to Trail Running
3. Shwood ACTV Collection – For the Active Conservationist
An original wooden sunglass manufacturer, Shwood, was founded in 2009 and is known for the uniqueness of each frame and material. Moreover, the company is constantly experimenting and pioneering new natural materials into its eyewear, including stabilized seashells and oxidized metals. No matter the materials, you can bet that it is the world's most premium component.
Shwood's ACTV collection offers performance sunglasses for active lifestyles combined with a classic sunglass style. These sunglasses are built for the outdoors. Each pair of sunglasses in the ACTV collection includes a 7-layer reflective coating with 100% UVA/UVB protection and polarized optics with smudge-resistant coating. In addition to being anti-fog, the ACTV collection has face-locking adjustable nose pads and rubberized adjustable temple tips to prevent any slippage.
Read More: Get Ready With the Newest Gear From Outdoor Retailer Summer
4. Guideline Eyegear Wake – For Those With An Rx
Guideline's Wake Sunglasses are polarized with 100% UVA/UVB protection for those with active lifestyles. Reduce glare on the water or snow while staying comfortable and functional with locking hinges, rubberized temples, and nose pads.
For those looking for a wider frame, look no further. These frames were designed to provide total eye coverage for those with a broader head width. Our reviewer was particularly impressed by the coverage and, for once, didn't have too small or narrow frames.
As a bonus, these sunglasses are also available in Rx or a bifocal, are a CarbonNeutral Certified product, and offer a lifetime warranty.
5. Tifosi Alpe 2.0 – For Smaller Faces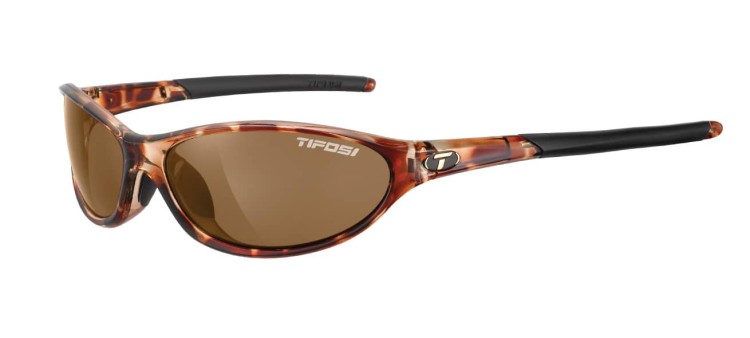 At only 21 grams, Tifosi's sporty Alpe 2.0 sunglasses are built for high-intensity sports enthusiasts looking for a small and narrow sunglass fit. Their fit, paired with the help of rubber ear and nose pads, provides grip no matter your activity level (even during a tough sweat).
The brown polarized lenses reduce glare while offering 100 percent protection from harmful rays. In addition, the Alpe 2.0, available in xs to medium sizes, comes with a hard shell case and microfiber cleaning bag.
6. Julbo Explorer 2.0 – For the Mountaineer
The Explorer has been Julbo's flagship sunglass model for over ten years and has been continually updated for improved performance. However, one key that has stayed the same throughout is the Explorers were built for performance at high elevations.
The Explorer 2.0 has polycarbonate lenses with an anti-reflective coating and flash finish. All features work together to provide comfort to the eyes by eliminating stray reflections and improving light filtration. In addition, this model offers the same grip in the temples as previous Explorer models through Julbo's Grip Tech technology and shock-absorbing grip in the nose bridge.
The Explorer 2.0 also has features of the previous model Explorer XL, namely a wider frame (61 mm), length (135 mm), and nose bridge (11 mm). Our reviewer who tested the Explorer XL particularly liked the fit and natural ventilation of the design.
As a bonus, the Explorer 2.0 also has removable side shields for extreme conditions and a cord to keep these sunnies in place.
Read More: 7 Basic Tips To Train the Mountaineer in You
7. Nathan Sports Sunrise – For The Tough Wearer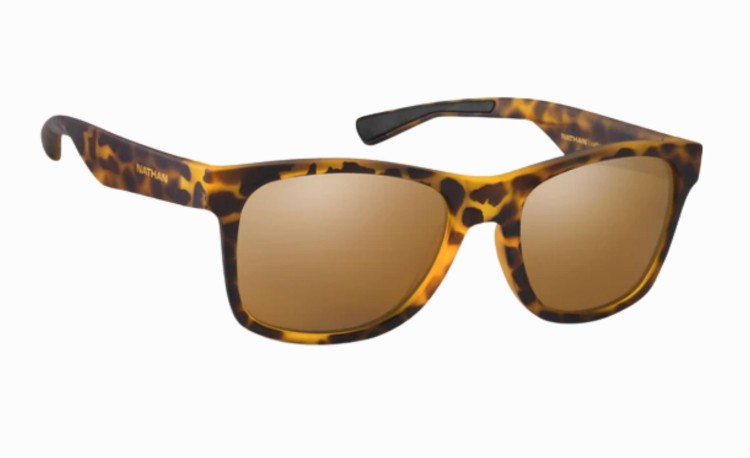 The Sunrise by Nathan Sports offers polycarbonate polarized lenses to reduce glare on semi-bright days while out and about or on your favorite adventure. Plus, you have 100% UV protection with scratch-resistant lenses.
A favorite feature of my pair of Sunrise sunglasses is the flexible frame. The flex frame is lightweight and tough, great for those (like me) who may not be the greatest at sunglass care. In addition to being resilient to damage, the frames can withstand high and low temperatures.
As a bonus, they're compatible with Rx lenses and come with a soft drawstring pouch.
Read More: Gear Review: Nathan Sports IceStorm Insulated Waist Pack
This article was first published on June 22, 2022, and most recently updated on October 19, 2023.
Read Next: Snowshoeing Dress Code: Tips for What Clothing To Wear