There's nothing like sports in the winter. There is a peaceful exuberance to these activities that cannot be duplicated during the other seasons. The air outside is so cold that you can see your breath yet your body radiates with heat from the activity that you just accomplished.
This appreciation for the outdoor winter activities naturally led me to become a winter sport enthusiast. I learned how to ski at age 7, and switched to snowboarding around age 22. When I am on the slopes I feel like I am in a York Peppermint Pattie commercial. Gliding down the run with the wind at my heels, feeling alive, sweaty from my physical efforts, yet chilled from the cool air running past my cheeks.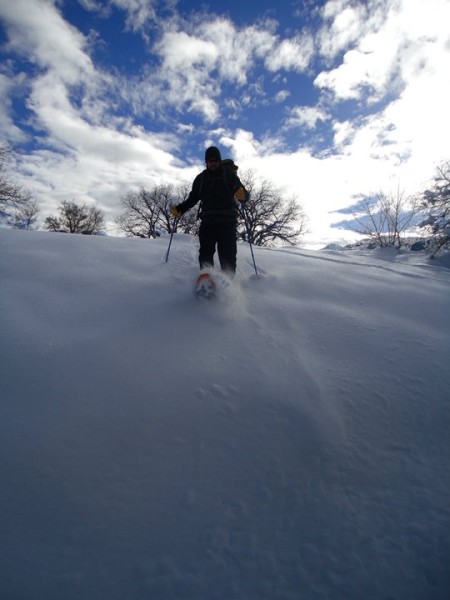 Why am I telling you all of this? Because every year I look forward to the beginning of winter, is this weird? Maybe, but I think that most of my fellow winter sport enthusiasts will agree.
This year when the leaves fell and the air turned I was a little conflicted about the start of the season. I was excited for the winter because it meant the football on Sundays, snow and snuggles by the fire. However, I was also a little bummed because snowboarding would not be in my near future, due to my delicate condition.
I skipped this year's ski season because I am happily expecting my first child. When I found out about our little addition I was of course excited to become a mother. Yet I also knew that something would be missing from my normal winter season, winter sports.
My husband and I were thrilled when in June we found out that we would welcome our first baby into the world this February. When our friends started to plan our annual ski trip to Breckenridge, Colorado we regretfully had to decline. It is not advised for expectant mothers to downhill ski or snowboard. Some do, but I chose not to.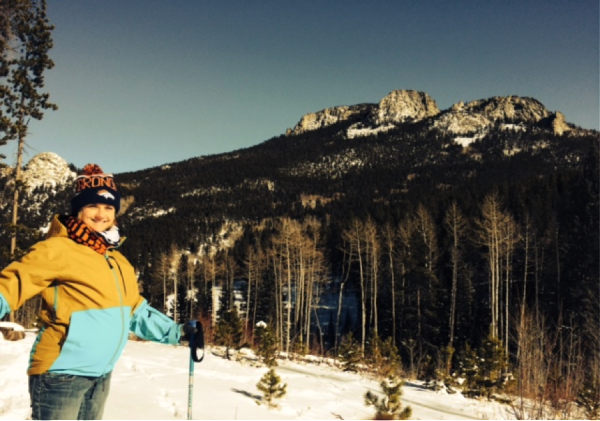 My doctor did not 100 percent forbid it, but it was strongly recommended not to engage in any activity that can cause you to fall, especially in the second and third trimesters. It's not necessarily the mother's ability that is the concern. It's the pregnancy symptoms such as imbalance and unpredictable conditions that can make down hill sports dangerous. So downhill winter sports were out for me. But that doesn't mean that I am down and out for the entire season, I mean I am pregnant not terminally ill.
The logical stand-in, that I can now call a new winter hobby, was snowshoeing. Snowshoeing provides me with the winter sport exhilaration that I crave, with a lot less risk to my pocketbook and to my unborn child.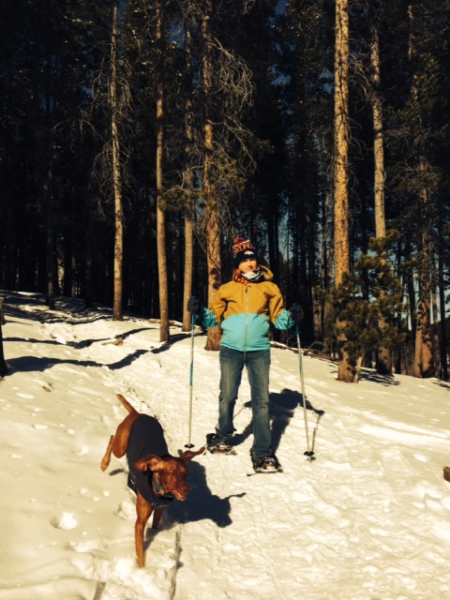 At seven months pregnant I went on my first snowshoe adventure in Golden Gate Canyon State Park in Golden, Colorado. I can now say that I am a snowshoe convert. Not only is it elating and affordable it is something that I can see my family and I doing for years to come.
Like downhill skiing the physical benefits are amazing. While it is basically hiking on snow, if you can hike you should be able to snowshoe, it provides much more of a work out. The resistance of the snow adds an extra push that I really need and enjoy, especially when you add an incline. Exercise when you're pregnant is very important, it maintains your health and supports the health of the baby.
Not only is snowshoeing a great exercise routine, it gets you back to nature. Just like skiing the juxtaposition of the warmth of your body and the cool air adds a thrilling element that you can only achieve with winter sports. Snowshoeing has also provided me with a new appreciation of the outdoor playground where I live, the Front Range of Colorado.
Because of the intimate nature of snowshoeing there is a connection with nature that you don't get in downhill winter sports. It allows you to notice and enjoy the subtleties.
The serene landscape that looks like something out of a Thomas Kinkade painting, only better. The freshly fallen snow glistens bringing a natural spotlight to the evergreens and shrubs that surround the trail. The snow blanket muffles yet amplifies natural sound in a way that you can only understand if you've been there. Because snowshoeing Colorado's trails is not quite as popular as summer time hiking you also encounter much more wildlife, there are fewer people around.
There really is nothing like it. I will keep going until and after our baby arrives. I definitely recommend it as a great exercise, a connection with nature and a stress release for any expecting mother. The little one liked it too, I felt kicks and movement throughout the hike. Looks like we've got a snowshoer in the making.
If You Go:
•Resources for finding trails along the Front Range of Colorado
http://www.coloradodirectory.com/snowshoeing/snowshoeingbytown.html
http://www.trails.com/toptrails.aspx?area=12063
•Snowshoe rental price: $25 for two adult pairs of shoes, with poles, Larson's Ski & Sport
http://www.larsonsport.com/