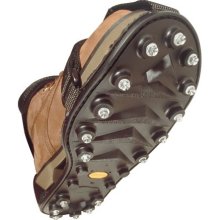 So, what gear made it into the backpacks of our gear reviewers after the holiday gift-giving surge? From traction gear to emergency gear, Snowshoe Magazine has a few recommendations from our reviewers and some readers.
STABILicers Original –
The STABILicers are ideal for winter hiking, hunting, ice fishing, fly fishing and shoveling snow from the driveway. As a traction system, each STABILicer sole is flexible and features 34 case-hardened cleats, which bite into the ice and snow. The cleats are also replaceable, which will save you money and increase the longevity of the STABILicers. The STABILicers can be worn with virtually any shoes, boots or athletic shoes. They have adjustable hook-and-loop fastener straps that will snugly hold your cleats in place.
More info:http://bit.ly/sfwLN2
Whistles for Life –
Sound is the No. 1 factor in deterring crime and finding lost victims. When you are injured, cold, lost and tired, shouting can leave you hoarse and exhausted in a matter of minutes. However, if you can breathe, you can easily blow this Safety Whistle and be found by rescue personnel. For this reason Whistles for Life are designed and tested by Search and Rescue Professionals – the same type of people who are looking for you when disaster strikes.
More info: http://www.whistlesforlife.com/
MITT-ONS –
Designed by Canadian parents of two active boys, the MITT-ONS solve the problem of snow getting in between coat cuffs and mitts – keeping hands and wrists warm and dry. The MITT-ONS are constructed with a soft fleece sleeve, zipper at the wrist, absorbent cotton thumb for runny noses, grippy surface on palm, rip-resistant tip, and adjustable Velcro wrist. Kids on snowshoes can stay outside longer in the cold weather with MITT-ONS.
More info: http://bit.ly/uUmdbe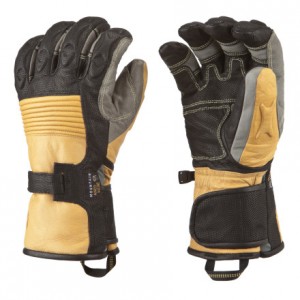 Bazuka Gloves –
The Bazuka Glove is Mountain Hardwear's most technical insulated glove for snowsport professionals, with OutDry Waterproof Technology for extreme environments. The glove features a bonded waterproof, breathable OutDry membrane to a full-leather body, sealing out water, wind and cold. Insulated with Thermic Micro and wool/poly fleece lining, full leather fingers and palm, with molded, closed cell foam protection on the back of hand and knuckles. The Bazuka also uniquely features durable, water-resistant goatskin leather fingers and palm, with additional goatskin reinforcements on the fingers and thumb.
More info: http://bit.ly/tYwXAY
To purchase: http://bit.ly/e0Fzpm
Effusion Jacket –
The Mountain Hardwear Effusion Jacket uses Dry.Q Active technology for 100 percent waterproofness that's lightweight and stretchy, which provides full weather protection and flexibility. This jacket has a secure zip pocket at the back and a highly luminescent reflective print for ultimate visibility. This versatile jacket is perfect for running trails or other aerobic activities that demand a lightweight, flexible shell. It also acts as an effective mid-layer because it has a close-fitting, athletic cut with a long-cut back for performance.
More info: http://bit.ly/rWcvqW
To purchase: http://bit.ly/tY7Jmn
Pistolero Gloves –
The Pistolero is a tough, versatile work glove for all cold-weather backcountry sports, with OutDry Waterproof Technology. Mountain Hardwear bonds the waterproof, breathable OutDry membrane to the leather shell, sealing out water, wind, and cold. Lined with Velboa Raschel on the back of the hand and brushed tricot on the palm for warmth and comfort, the Pistolero features water-resistant goatskin leather palm with pigskin reinforcements at the palm and fingers.
More info: http://bit.ly/uAsdXD
To purchase: http://bit.ly/eKP8Tv
Duchess Sunglasses for Women –
The Ryders Duchess sunglasses for women feature premium polarized, optically correct, shatterproof, polycarbonate lenses with 100 UVA, UVB UVC protection. The Duchess' TR90 frame is extremely durable, flexible and lightweight. With hydrophilic anti-slip, hypoallergenic, adjustable nose pads and temple tips, the Duchess sunglasses are fashionable and ideal for leisurely snowshoeing snow-packed trails.
More info: http://bit.ly/uZADkr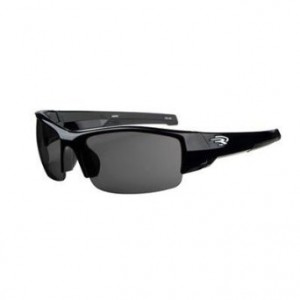 Seeker Sunglasses for Men –
With the close-fitting Ryders Seeker Sunglasses, snowshoers can keep the glare down as they darken with direct sunlight (and lighten as the sunlight weakens) – all thanks to the Photochromic-polarized lenses. The grippy nose and temple pads keep these full-coverage shades from slipping off your face, and the durable temples give the Seekers a more imposing style. For those who abuse their gear, the Ryders shatterproof and impact- and scratch-resistant polycarbonate lenses will keep snowshoers using the Seekers for years to come.
More info: http://bit.ly/uPfuZK
To purchase: http://bit.ly/v5tweW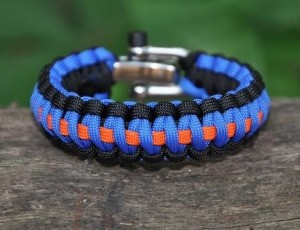 Survival Straps –
The Survival Bracelet is a tough, unique bracelet that's a life saving device. Whether you are on an expedition around the world, hiking in the mountains, stranded on an island or simply running errands around town, you will always have several feet of 550 test military spec paracord with you at all times. In an emergency situation, you can unravel the bracelet and deploy the paracord to help save your life.