A classic two-for-one is a big benefit for the 2012 Winterfest Snowshoe Race. In addition to qualifying for the United States Snowshoe Association's National Championship in Frisco, Colorado, February 24-26, 2011, a participant could also qualify for the New York State Championship. With championship-type age groups (five-year increments) for racers, toasty eats with beverages when one finishes, and a Citizens 5 km optional course, one has every reason to be there. The glorious Mendon Ponds Park is the perfect location, in addition, as a racer picks up packets at the park's Calvary Lodge.
Sixty-four finishers crossed the 10 km finish, with an hour separating winner Daniel Craighead's 41:20 overall win, 101 seconds in front of Eric Sambolec, and the back of the pack. Nick Scalfone tripped third in 42:20, improving his fourth-place in 2011, while Jeremy Drowne just missed the podium by seven ticks.
In the women's field, Jessica Snyder handily won in 48:46, four-minutes in front of Elizabeth Matthews. Snyder also was credited with a top ten overall finish.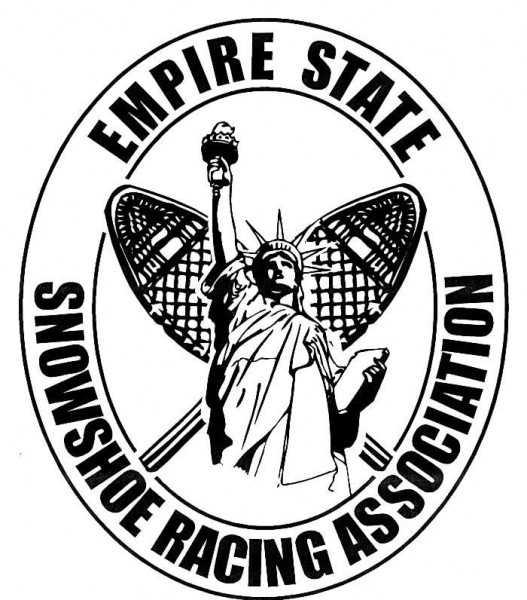 After Tina Marie Poulin captured third less than one-minute later, one of the tightest battles of the day between Katie DeRusso and Colleen Orbegoso was resolved as Orbegoso nipped the line just four ticks in front.
Both fields had competitive racing throughout the results, demonstrating the competitiveness of the NorthEast snowshoers. For example, Robert Homola's finish in 57:15 was challenged with Steve Rivers' 57:19, nipping Greg Crego at 57:20. Awesome racing.
Some of the other highlights include 2010's Syracuse National Championship Host, Chary Griffin, with a nice finish along with Tammy Nace, too. Wayne Ratowski and Dave Sek, both in the 70+ group, had competitive finishes.
The 5 km race was a 19-year-old sweep through 9 places led by Matt Tarduno and Jordan Stahl cross in identical times as Brian Silverstein picked up third overall. Anastasia Hull, also 19, won the women's class followed later by Tae Smith and Jodi Crego.
The frills are low-key, but a timing system is now used. Unlike a number of state championships and qualifying races, the two distances here are separate courses, one for each. If one is hardy enough—and swift, too—it is possible to warm-up with the 5 km, grab a breath and take off for the 10 km. Both races have separate entries, but with pre-registration cost of a meager $8 per event, it's hard to pass up the bargain.
Visit: www.roadsarepoison.com
United States Snowshoe Association: www.snowshoeracing.com