We certainly know a thing or two about being equipped for the great outdoors – thanks to this boost (http://bit.ly/Ah89v9) from Columbia Sportswear Company, which (http://bit.ly/ysrsJo) knows a thing or two about being properly equipped.
Even snowless, we do remain a bit smug about our lovely corner of the Southeast of France, where we offer some of the best walking holidays in France, and also in Italy. From our base in Berthemont les Bains, the Italian border, as the crow flies at least, is just about 10 km away.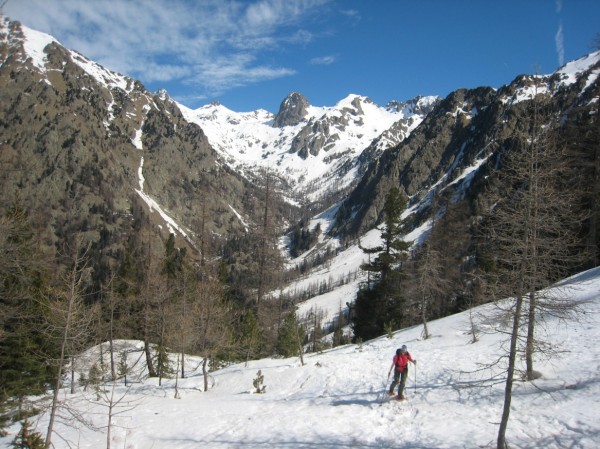 Our modest attempts at marketing this little known national park certainly now earns us a living, but it is an area that the French seem to be content to keep to themselves. The article recommends the scenery, well of course, the wildlife and also the astonishing Merveilles Valley, which remains remarkably unknown – despite its wealth of 37000 Bronze Age carvings on the rocks in a valley which is rich in mysticism.
Lucky dwellers on the French Riviera, are just an hour and a half away from decent skiing at Isola 2000, Auron and La Colmiane.
However we are more inflamed by the prospect of getting away from lovers of bright garments, expensive sunnies, and clanking lifts…into the wilderness with snowshoes.
Not wishing to be too parochial, we are also delighted to see that the Abruzzo is weighing in, on the number two slot.
10 Great National Parks in Europe
1) The Mercantour, France
2) Abruzzo, Italy
3) Nockberge, Austria
4) Snowdonia, Wales
5) Lauterbrunnen Valley, Switzerland
6) Picos d'Europa, Spain
7) Berchtesgaden, Germany
8) Penada-Gerês, Portugal
9) Vatnajökull, Iceland
10) Forollhogna, Iceland