As I stare out into the continental divide, the only sound being the falling snow, and I can't help but think that there is nowhere I would rather be. The only tracks around me are those of my own snowshoes and perhaps a couple of rabbit footprints.
I feel as though I am on top of the world, standing at 9,000 feet overlooking mountains, valleys, and forests. Suddenly I see movement across the valley and for a brief moment, I think it's the elusive moose I have been so desperately searching for. Moose tend to be in abundance in Grand County, Colorado, although their lack of presence has made me question that claim. Looking closely, I see that it is just another guest at Latigo Dude Ranch, taking advantage of the beautiful blue skies and wonderful ski trails below.
I headed to Latigo Dude Ranch, in Grand County Colorado in search of some cross country skiing, snowshoeing, and a little soul searching. Cozying up to cowboys around wood fires, coupled with a ton of fresh powder to snowshoe in seemed like the perfect combination of what I needed to cure the winter blues.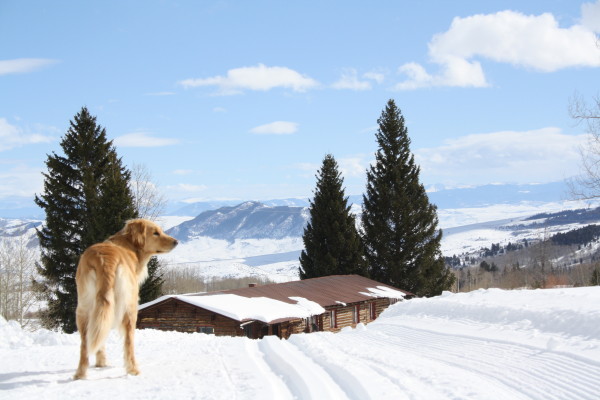 Latigo Dude Ranch, as it turns out is a pretty special place, one which undeniably steals the hearts of every visitor, whether it's winter or summer. In the summertime, the ranch operates as a fully functioning dude ranch, offering week-long all-inclusive vacations for people of all ages. From wagon rides to an overnight camp out to herding cattle to five-star meals; this family-owned and operated ranch gives visitors the vacation of a lifetime.
In wintertime, the ranch is converted to a cross country skiing and snowshoe haven, offering 500 acres of natural playground. A huge equipment room is loaded with a variety of skis and snowshoes, where owner Randy will get you outfitted in no time. As he pulls apart the Atlas snowshoes that still have their tags on, I know I am in good hands.
Although skiers and snowshoers are welcome to share the groomed trails, I break my own trail heading up to Latigo Point, for one of the best views of the continental divide. Spending the mornings tramping around the trails and in fresh powder, I quickly understand why this ranch draws winter visitors.
Most of the other guests are cross country skiers, a sport I haven't attempted in about 20 years. As we sit around the table at lunch and dig into our family-style meal, the hot topic of conversation turns to how peaceful it is here. "We haven't run into any other skiers on the trails", said Ben, one of the guests, exclaims in disbelief. "There's what, about 12 of us out there skiing and we never see each other". "It's why we chose here", his wife Katy explains to me. She also quietly whispers that Ben is quite the foodie and it's the one ranch where he doesn't complain about the food. Ben and Katy are newcomers to this ranch, unlike many of the other guests who come year after year to experience genuine hospitality, gourmet family-style meals, and incredible experiences.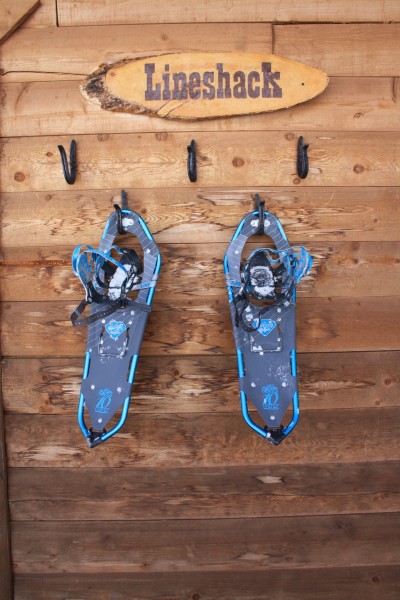 I spend my days lapping up the sunshine, whether it be out breaking my own trail on my snowshoes or attempting to look like I know what I am doing on skis. I meet other guests who have come as far as New York or as close as somewhere else in Colorado. I listen to Jim, one of the owners tell stories about memorable guests and leading overnight trail rides. I watch as the multi-generational families work together to provide an incredible experience to each and every guest. When Randy talks about nature and our spiritual connection to it, I feel it here.
I take one more trek out to the wilderness before I have to leave, hoping to spot one of the snowshoe hares that live on-site or perhaps that elusive moose. Instead, I get silence, sparkling snow that looks like diamonds, and a self-awareness that we don't have to look too hard to find beauty in nature, it's everywhere. Latigo Dude Ranch certainly provided me ample opportunity to find that beauty and you can bet your bottom dollar it's not the last time I will enjoy this wonderful property and owners.