It's been in existence for more than 5,000 years. Its moorland has been the source of folklore and the subject of legend. With its wild and rugged landscape, Bodmin Moor still remains an unspoilt part of Cornwall. Mysterious stone circles, prehistoric sites and granite capped tors lie waiting to be discovered. Whether in hiking boots or on snowshoes, there are plenty of them.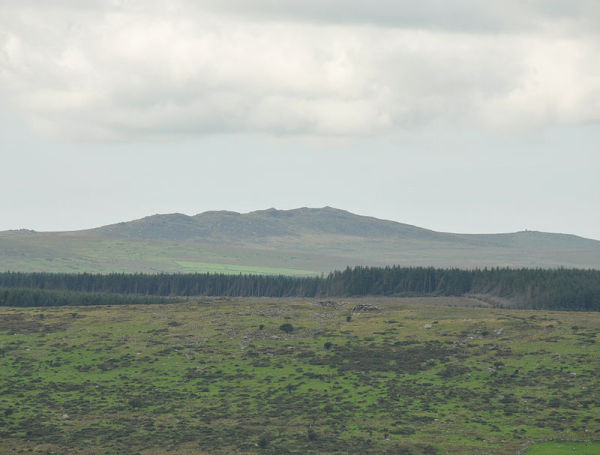 The highest point on Bodmin Moor is Brown Willy. It sits nearly 1,400 feet above sea-level and is a very popular vantage point for hikers and walkers. At its summit sits an untouched man-made burial cairn, but there is little evidence of any prehistoric settlement. However, like its surrounding moorland, Brown Willy is steeped in intrigue and legend. Some believing that the hill was used for ancient ceremonial purposes. A mile or so to the northwest, lies Rough Tor. Unlike its neighbour, you'll find large numbers of Bronze Age stone circles, monuments and settlements. If the thought of searching out ancient artifacts doesn't appeal, the breathtaking views from both summits surely will.
For the really adventurous, the Copper Trail is a 60-mile circular route taking in more of Bodmin Moor's fascinating sights. The village of Minions, the highest in Cornwall, is one of them and it's full of legend and intrigue. The Hurlers – standing stone circles from the Bronze Age – and The Cheesewring are not to be missed. Close to The Hurlers you'll find Rillaton Barrow, a Bronze Age burial chamber. The chamber once contained the Rillaton Gold Cup, now in the British Museum.
Hot on the trail of more standing stones, head to the eastern fringes of Bodmin Moor and you'll discover the village of St. Cleer. This is where the Trevethy Quoit, or Giant's House, is found. This is an impressive burial chamber with a huge sloping capstone. The stones date from around 1500BC and despite their age, are very well-preserved.
No visit to Bodmin Moor would be complete without a stop-over at the Jamaica Inn. Dating back some 400 years, this former coaching house, like its surroundings, simply oozes history. Much of it associated with smuggling. The Inn is not without mystery either as tales of ghostly sightings and sounds have been told to many a weary traveller. If you're looking for accommodation with traditional charm, real ale and beamed ceilings, the Jamaica Inn is ideal. You'll find it on the A30 between Bodmin and Launceston. For details, call 01566-86250.
Close by – about a mile away – is the Dozmary Pool. Like the whole of Bodmin Moor, the lake has its own air of mystery as there is no apparent drainage from nor river flowing to it. Among many of its legends: the Lady of the Lake supposedly presented King Arthur with Excalibur from its depths. Whatever the folklore, and whatever the season, there is no denying Dozmary Pool is a beautifully haunting sight.
Just to the south of the A30, you'll find Black Tor, a large Bronze Age settlement. This is a collection of more than 90 huts with remnants of enclosures as well as standing stones. There are a number of burial cairns nearby. The best time to see this settlement is in winter when the undergrowth is less dense.
The whole of the region is steeped in legend, but few are as famous as the Beast of Bodmin Moor. This is allegedly a phantom, wild, panther-like cat which first came to prominence when sightings of random slain livestock were reported. There have been many theories and each has helped add significant fuel to a well-lit fire. Whether the Beast is fact or fiction, apparent sightings have continued over the years.
So as winter grabs hold and the snow starts to fall, Bodmin Moor takes on a whole new perspective. Strap on the snowshoes and prepare for some great walks, awesome views and more of that folklore and legend.