The second annual Forest Frenzy Winter Triathlon returns to the state's scenic Northwoods this February. The race will take place Feb. 16, 2019, in beautiful Boulder Junction and includes a challenging snowshoeing, fat biking and cross-country skiing course in the snow-covered forests of Vilas County.
Registration is now open, but act fast—space is limited to 100 entrants.
"If you love winter sports, this is a triathlon you won't want to miss," said Theresa Smith, director of the Boulder Junction Chamber of Commerce. "We had a great response from endurance athletes during our first year, so we're asking them to spread the word and help us grow this awesome event in 2019!"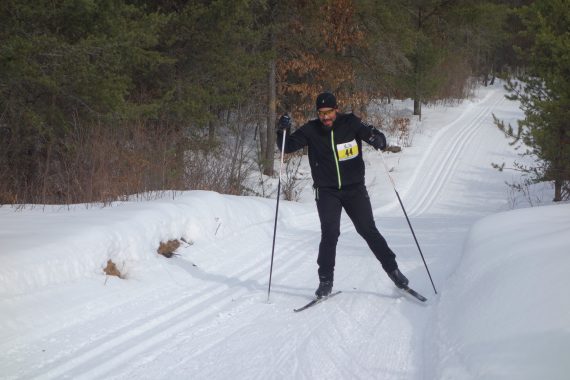 This fun, challenging wilderness endurance event features a 7.5-kilometer cross-country ski (classic or skate) course, a 5-kilometer snowshoe loop and a 7.5-kilometer fat tire bike course, all tucked in the woods of the Northern Highland-American Legion State Forest.
The Forest Frenzy takes place at the historic Camp Manito-wish YMCA in Boulder Junction, a beautiful Northwoods retreat that overlooks Boulder Lake.
Every racer receives a finisher medal, and top individual finishers and relay participants will receive special awards.
Limited ski, snowshoe and fat bike rentals are available in Boulder Junction and Minocqua at Coontail and Chequamegon Adventure Company.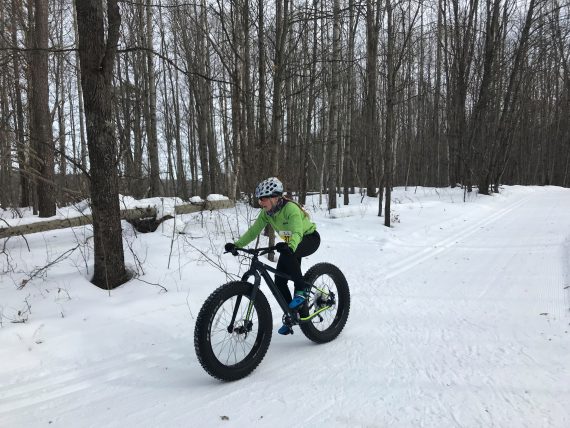 Participants are encouraged to book lodging early at one of Boulder Junction's welcoming hotels, resorts or cabin rentals.
Forest Frenzy racers and fans can enjoy a tavern tour of Boulder Junction on Friday and Saturday evening. Patrons who get their cards stamped at all seven locations will have a chance to win a complimentary entry in the 2020 Forest Frenzy Winter Triathlon.
To register for this year's Forest Frenzy Winter Triathlon, visit the event website. Follow the Forest Frenzy Winter Triathlon Facebook page for the latest news and updates.
For more information about visiting Boulder Junction, visit the Boulder Junction Chamber of Commerce's website.