In the final days before the 2010 Olympic and Paralympic Winter Games, snowshoers are also anticipating the World Snowshoe Invitational on North Vancouver's Mt. Seymour. This snowshoe race will be held Saturday February 27, 2010, the day before the Olympics closing ceremonies.
The event is part of the hugely popular Yeti Snowshoe Series and will double as the Canadian National Championship. Called the World Snowshoe Invitational because the entire World is invited, it will be a great chance to showcase our sport on an international level. Snowshoe Magazine will be at the race, so watch for pre- and post-race reports on this website.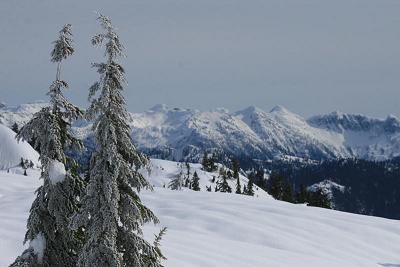 For those considering participating, attending, or volunteering at the event, details are available at www.theyeti.ca.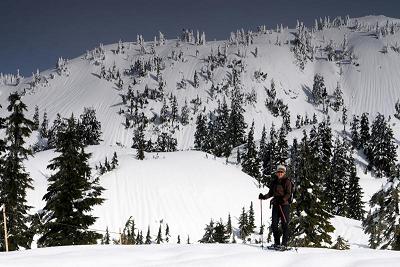 From my perspective, it's difficult to imagine a better spot to showcase our sport and our beautiful country to the world than Mt. Seymour. Since moving to the area, Mt. Seymour has been a favourite snowshoe destination for my husband and I. We've snowshoed on Seymour in November, June and every month in between. Mt. Seymour is part of the British Columbia Provincial Park system (http://bit.ly/8LCDc3) and, depending on the weather, offers stunning views of Vancouver, the North Shore Mountains, Vancouver Island and the Olympic Peninsula.
I've dug up some photos that we've shot on Seymour over the past few years to give a taste of what race participants have to look forward to. I hope you enjoy them.