Racing 'Round the Clock so "When the clock strikes two, three and four," those who finish first will be looking for more. 56-year-old Minnesota endurance athlete Jim Reed ties at the finish with another of the great endurance athletes, Tuscobia record-setter, 2014 Arrowhead winner, Scott Hoberg (37) of Duluth.
          When the chimes ring five, six, and seven
          We'll be right in seventh heaven
Winning the Arrowhead 135 on foot rates as a taste of heaven, but then Reed knows Arrowhead, winning on skis in 2010's freezer by more than an hour over Tuscobia's founder, Tim Roe.
Reed completed the miserable 2011 in the top ten on foot (8th) as only 20 managed it that year. Notably, yoga athlete described as an anatomy geek, Barb Owen, won the coveted Shackleton Award in this race, an honor for finishing within the prescribed time limits but with the most time spent on trail [time in aid stations does not count].
2013's race claimed Reed in Orr, about 16 hours out while on his fat tire bike. He made up for that the next year taking his ride to an 18th place finish. That's significant as he then qualified for the Arrowhead á Trois Award recognizing those who complete the three [Trois] disciplines—bike, run, ski—at Arrowhead. His ranked as the only such honor for 2014.
Hoberg told me, "I knew I was getting close to Jim coming into Ski Pulk. Once I got there I saw his sled so I hurried through the checkpoint and left maybe 30 seconds to a minute ahead of him. I sped up leaving the aid station to see how Jim responded. It didn't take too long for him to catch back up to me so I knew he wasn't going to concede first place easily.  After a little while Jim passed me and continued to push the pace. So after a decent gap developed I responded by catching back up to him as quick as I could.
The back and forth continued for a couple miles out of the checkpoint but before Wakemup. We ended up side-by-side and just started talking. I never confirmed with Jim, but I think we both realized neither of us wanted the back and forth racing to continue for the next 20 or so miles. After Wakemup Hill the pace eased, and we continued to chat casually. I think we both assumed the tie was the thing to do, but we did actually confirm with each other somewhere around the last hour."
          We're gonna rock, rock, rock, 'till broad daylight / We're gonna rock, gonna rock around the clock tonight
I asked Hoberg to compare differences between Arrowhead and Tuscobia. "Arrowhead definitely seems harder looking back now, but it is a little fresher in my mind. That and it was two weeks after Tuscobia, I felt recovered but obviously I wasn't back to 100 percent. The trail was so much softer at Arrowhead this year. That combined with the hills in the middle sections point to that being harder. However, I was more than content to have 25 miles and seven hours less to race at Arrowhead than Tuscobia."
The Arrowhead á Trois Award register continues to grow. Seven enjoyed eligibility at the start of 2016's race… two earned it: Mike Stattelman crossing on his fat tire along with Jason Buffington skiing.
Special honors go to the first athletes inaugurating the award in 2011: Jeremy Kershaw with a second place run, Tim Roe (bike) and Matt Maxwell (bike).
Two gained entry in 2013: Erik Dalgaarrd riding his fat tire and Arrowhead's Ken Krueger checking out his own course while on foot. Daryl Saari finished his ski requirement to join in 2015.
Both 2016 overall winners used kick sleds vs. a pulk to handle and transport their survival gear, a first for the sport. "Tuscobia does not allow push sleds or kick sleds," said Hoberg, "so I raced with a pulk at Tuscobia. Comparing the two types is hard. Under the right conditions the kick sled can be very fast, but you still have to want it to go fast. It is far easier to hike and walk behind a kick sled at a reasonable pace," but he pointed out that wet soft snow is not its friend.
Popular race directors, Jackie and Ken Krueger oversee this annual granddaddy of winter ultra endurance races, the middle link in the triple crown to achieve the Order of the Hrimthurs. I asked him about the numbers of participants using the kick sled, yielding a big clue on how he saw its future.
"I would guess about 20 percent of the foot racers used kick sleds this year.  They can be faster than running or hiking especially if it is warm. They can also be an advantage in deep snow. I don't think they will glide as well if we get a bitter cold race. The use of kick sleds is growing, and I think it will continue to do so. The quality of kick sleds has also stepped up a notch in recent years. We will most likely have two categories in the foot division per racer requests in the future: traditional and kick sled. We are working on the details of this."
Krueger pointed out a feature created by the uniquely mild weather for this year's race: "I probably saw more snowshoes this year than the prior 11 years combined. This was due to the soft trail conditions due to warm weather coupled with a lack of snow."
Marcus Berggren won 2016's bronze when he ran across the finish a little more than three hours later, 40:46. Leading Arrowhead veteran John Storkamp by a handful of minutes at MelGeo, Berggren quickly left while Storkamp stayed a bit, the difference of those times roughly the same as the finish.
              When it's eight, nine, ten, eleven too / I'll be goin' strong and so will you
In 2015, Berggren set Arrowhead's course record  by nearly three hours, 34:20, beating Badwater star Lewis Harvey of Ohio who crossed with Dr. Endurance, Jan Kriska of North Carolina.
Brazil's upcoming Olympic Games take most headlines, but that didn't slow Carla Goulart who ran over the finish in 52:51, capturing her first women's gold; also a first for the race, a South American Champion. Avenging past cold weather challenges along with ten minutes late at the line in 2014, Goulart displayed her championship form by leading the class the entire distance. Quite a group of company came with her squeezing through the finish together: Lindsay Gauld of Manitoba [honored in the 2011 results as "Fastest Oldest], Craig Brown, and Charlie Farow for an exciting–and busy– crossing.
Busy ultra racer Rachel Utecht, North Dakota, claimed women's silver in 54:15, eleven minutes in front of Oregon's bronze winner, Helen Scotch, well-known co-director of the Tuscobia Winter Ultras escorted by endurance-racer husband, Chris, for yet another Arrowhead finish for the duo. He and Roberto Marron both have recorded Arrowhead doubles.
Idaho's Jay Petervary won the 2016 Arrowhead bike race [16:30] just as he did in 2014 though four hours longer then. Flashback to 2015's event that saw an amazing finish when Petervary captured bronze, Tim Berntson of Alaska silver while Michigan's Jorden Wakeley took the gold with only two seconds separating the trio. Todd McFadden trailed in fourth only four seconds behind the winner.
            When the clock strikes two, three and four / If the band slows down we'll yell for more
Will Ross, Alaska, chased Petervary in the 2016 race for the win. Both were neck-and-neck after Gateway, but Petervary picked up three minutes arriving MelGeo, then making Ski Pulk with a spare 15 minutes in his pocket. Ross gained five minutes back when leaving Ski Pulk but the course ended as he closed within three minutes of the lead.
Dan Dittmer captured the bronze in 18:52 while Ben Doom crossed 20 minutes later. Doom led the twosome out of Gateway by 13 minutes, but Dittmer threw that out the window while tacking another three minutes between them as he left MelGeo, then holding the lead to the finish.
Ben Doom, 2011's Arrowhead Bike Rookie of the Year with a seventh place, captured Tuscobia's silver this year.
Tracey Petervary kept the bike gold in the family with her 25:50 women's win, repeating her victories in 2015 and 2014 for a three-peat. The '14 finish also yielded a fifth overall for the biking queen. In 2012, she added a silver placement on the podium behind Colorado's Eszter Horanyi setting the existing women's record of 18:18.
Winning silver in 2016, Jill Martindale, Michigan, covered the distance just three minutes behind Petervary. Svetlana Vold put a bronze 31:44 on the board though Ann Sudoh led the twosome until MelGeo.
The race revealed its wit this year, after earlier producing an Arrowhead bumper sticker that read "Cowards won't show." With a finishing time of 33:44 on her bike, Kate proved them wrong. The race directors gave a special note on the results sheet for Kate… that's right, Kate Coward. The note read, "The Coward who showed."
The ski group roster totals a small number but is equally important in winning Arrowhead's á Trois Award. Mike Brumbaugh, with a broken pole but not his spirit, set a record 22-hour finish, eclipsing by five minutes Casey Krueger's 2012's mark.
Observant Arrowhead results-watchers noticed in 2015 a special award appeared named "Spirit of Arrowhead." Here is my adapted account of how that award found life.
THE SPIRIT OF ARROWHEAD AWARD: THE STORY
When Minnesota's Joy Parker and Lisa Paulos of Iowa left the start in International Falls Monday, January 26, 2015, at 7:04 in the pre-dawn light, neither knew the drama that lay ahead.
Joy making way to Arrowhead's 2015 end left Ski Pulk, the last aid before the finish, at 4:15 a.m. on Wednesday nearly
three hours ahead of Lisa. In that last section, though, Joy ran into a real troubling bad-patch. Just five miles from the finish, 19 miles recorded since the last stop, her progress, erratic at best by that time, only gave a clue to her condition. Making real headway seemed out of the question.
About this time Todd Gabrielson, the lead snowmobile volunteer in his eighth year on Arrowhead's trails, left the finish line backtracking to check an alert concerning Bonnie Busch, Iowa, about 12 miles away. From Grand Rapids, Todd and his brother Don are strong supporters of the Special Operations Warrior Foundation, which the race supports as its official charity. Don raced Arrowhead on his bike back in 2008 finishing seventh while his 2010 race yielded a 16th place.
Todd first came upon Joy. With his encouragement she tottered off in the right direction… five miles remaining to the finish. Having observed many struggling racers over the years, Todd suspected she would need more help.
With a much faster pace, Lisa nearly caught Joy, making up most of the three-hour deficit in those miles. At the point Todd stopped his machine beside her, only a half-mile separated the two women racers. He said, "Knowing that Lisa is a nurse, I asked her to check on Joy when she caught up to her."
He then continued out to ferry Bonnie, who could go no further, to the finish area. 90 percent done, she was… yet those last miles stretched longer mentally and physically than those covered. Such remains the beastly nature of ultra distance endurance racing.
Returning now with his passenger riding on the snowmobile, Todd rounded a corner four miles from the finish and witnessed a startling sight: "Lisa and Joy travelling together with Lisa pushing her own kick sled ahead while pulling Joy's pulk behind her… with Joy riding in it. I couldn't believe my eyes."
Lisa put her own finish in jeopardy, what would count as her second, to aid Joy because… because she understood how much this attempt must mean to Joy, making her third attempt in
2015 to earn one finish, just one finish now so close yet seemingly out of reach. Until, that is, she met Lisa. Like the tough super hero, Carol Danvers, keeping an eye on cosmic affairs from the Captain Marvel stories, Super Lisa flew in with her kick sled.
In Joy's first race, 2012's edition, she dropped at Mel Geo. But that's one aid station further than made by perhaps the runner with the most medals awarded by Arrowhead, John Storkamp. When asked why such an élite racer such as himself, a multi-time winner on the podium so much they should name it after him, would not finish this edition of the race, John's answer came like Colonel Kurtz's cryptic discovery in the movie Apocalypse Now… a crystal bullet between the eyes: "Phillip.It.is.a.real.hard.race."
Joy experienced the 2013 race that knocked many stalwarts and her out of the race. All but seven of the 42 runners dropped. The long list included Arrowhead veterans like the 300-Mile Man Roberto Marron along with endurance machine, John Taylor.
In 2011, her first attempt at Arrowhead, Lisa's Monday froze out like so many others, that most bitter of a year in those 25 hours just to make MelGeo. Her first and only finish occurred the very next year, 2012, as she and four others crossed in the race's last hour. For 2014's race, reaching Sheep Ranch Road ended Lisa's attempt. This 2015 event race did not rate a "gimme" for her at all.
"Lisa told me she was okay for now, but could I please check back." So Todd continues on with Bonnie to the Tower finish area when his phone rang. Lisa told him she was having trouble with the load. "Imagine that," Todd thought.
Todd now heading back just two miles, discovering an incredible scene: Arrowhead's version of "Wagon Train." Lisa still lugging all of this equipment, pulk and passenger Joy while pushing her own kick sled. This even after trekking 130 miles prior expending the incredible energy demanded by this rugged race. Astounding.
Todd said, "I talked to Joy and asked if she could possibly make the last two miles on her own." Yes came the answer. "Lisa offered to pull Joy's sled to the finish and stay with her."
 At 5:37 p.m. Wednesday, 58 hours, 33 minutes into the event, the two crossed under the Arrowhead 135 banner for their individual finishes.
"In my years of being involved with the Arrowhead," Todd said, "This is the most generous gesture I have ever witnessed between competitors."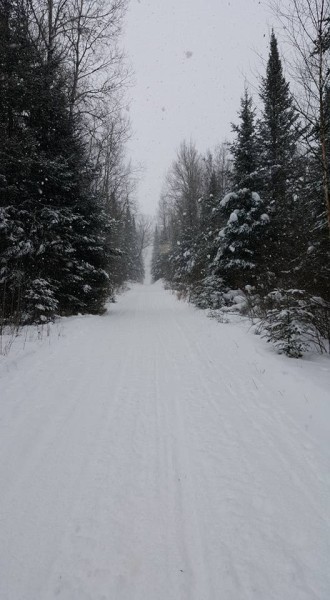 The Kruegers immediately recognized this incredible story as "an unbelievable act of sportsmanship, endurance and selflessness." Thus the Spirit of Arrowhead Award found birth on the last five miles of that frozen trail, commemorating forever the sheer sportsmanship and unrivaled gumption demonstrated by Lisa Paulos. The race donated $100 to the charity of Lisa's choice, Iowa's Dogs 4Ever, to honor the award.
Not forgotten, Joy Parker did not quit; most would have if in her condition. She earned her finish, receiving the coveted Shacklelton Award recognizing the time she spent on the trail. In addition to the trophy, the race donated $100 to SafeFamiliesMN.org in Joy's name. Bravely, Joy toed the start for 2016's race even after a recent illness depleted her. Though she didn't add a finish to her list, she tried. She wrote, "I love this race, and it was a privilege to even make it 37 miles." By making that starting line again, Joy demonstrated her own brand of sand.
          "When the clock strikes twelve we'll cool off then / Start rockin' 'round the clock again"
Such twists result from this icy epic whose change in weather pays homage to the Southern Ocean. Warm and frozen, sleet and mushy all stack its challenges for the field of runners, fat tire bikers and skiers. Two weeks after Tuscobia's challenge now adds a special level of challenge for racers doing both or looking to challenge at Actif Epica to possibly put their name on the annals of Order of the Hrimthurs.
           Put your glad rags on and join me hon' / We'll have some fun when the clock strikes one
And finally the "clock strikes one," a metaphor for the end. The athletes finish, done, confirming Arrowhead, granddaddy of winter endurance races, always raises a hand of surprise for those who bravely seek its praise.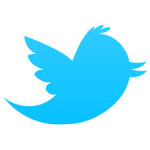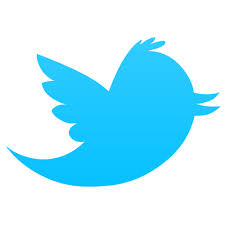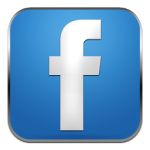 write: phillip@ultrasuperior.com
Lyrics: Bill Haley and his Comets, 1955: Rock Around the Clock made music history as the group became super heroes of their own in the world of music. This is the first rock and roll song to top the charts; call it the granddaddy of rock and roll. Listeners found it difficult to describe it at the time, to classify the music: blues? country? or what? And you wonder why others find it so difficult to understand the passion of athletes for winter endurance events. [Songwriters: Myers, James/ Freedman, Max Rock Around The Clock lyrics © Sony/ATV Music Publishing LLC]
Story of Lisa and Joy originally reported by Todd Gabrielson, Arrowhead Facebook page
Thanks to Jackie and Ken Krueger for original material used in this article