It may have a name synonymous with summer, but Washington State's Suncadia Resort is just as vibrant and alive in winter. It's a huge resort, covering around 6,000 acres and caters for an equally vast number of family activities. You can hike, bike, indulge in a luxurious spa or work off some surplus energy exploring the Wenatchee Forest. You can even enjoy some winter fishing. It's an ideal place for tubing, snowshoeing, snowboarding, or skiing.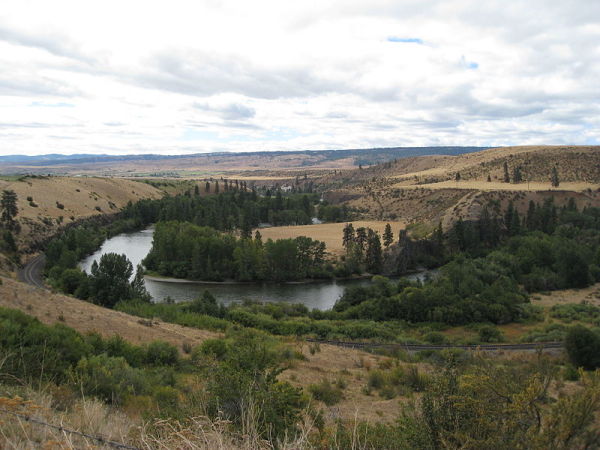 Guided snowshoe hikes are one of many resort specialities. Designed with families in mind, these informative hikes are ideal for children and a great way to get to know the local wildlife. Elk and bald eagles are often seen along with many other migratory birds. Each snowshoe hike lasts for up to 3 hours and from $45-$55 per person – including snowshoes and binoculars – is superb value.
Winter and sleigh rides are a long-held tradition, and Suncadia Resort keeps them very much alive. Literally gliding through the snow, these horse-drawn sleighs are a very relaxing – and snug – way to take in Washington State's glorious scenery. The sleigh rides are trail and weather dependent and reservations are recommended. For more details – and prices – call 509-640-6461.
The more energetic will have plenty of choices when it comes to hiking around the resort. More than 40 miles of trails – though some are unpaved – are waiting to be explored. Washington State scenery is breathtaking at any time of year, and with a sturdy pair of hiking boots, this is an ideal way to see winter in the Pacific Northwest – at a comfortable pace.
For a feet first adrenalin rush, the resort offers downhill tubing in the snow. If you've never tried it before in any season, no need to worry, as tuition is available separately. You'll not need to waste energy trekking back to the top either as a convenient rope tow is provided.
Suncadia Resort's focal point is The Lodge. Traditional, majestic and relaxing, it captures all that the Evergreen State has to offer in one impressive building. You'll be treated to some magnificent views of the Cle Elum River valley and surrounding Cascade mountains in comfortable and spacious accommodation. Include fine dining in the Portals Restaurant – or in your room – and you have the recipe for a memorable vacation.
An equally spacious alternative is The Inn. With the same grand facade and similar styling to The Lodge, it offers four suites and 14 guest rooms which are a perfect retreat. Set among the trees, and overlooking the golf course, The Inn is tailor-made for a relaxing break.
If you're seeking more independence, the resort offers a large number of holiday home rentals. Like The Lodge and The Inn, these are designed and built to capture the pure magical essence of the Pacific Northwest. As you would expect, each holiday home is well stocked with all the necessary amenities, but you are free to bring more of your own if required.
As Suncadia is a pet friendly resort, there's no need to leave your furry friends at home either. There are, inevitably, rules and restrictions which apply, but as long as these are followed, there's no reason why both you and your trusted companion should miss out on some well-earned peace and quiet.
For wine enthusiasts, a visit to the resort's Swiftwater Cellars is the perfect destination. Here you can sample a great selection of the Pacific Northwest's best vintage in relaxed surroundings. Wines from Oregon and the Columbia River valley vineyards are among those on offer, and feel free to ask questions, the experts on hand will be only too happy to help.
Over the Festive Season, Suncadia Resort pulls out all the stops to give every guest a Yuletide to remember. Seasonal films, frozen tea parties, Festive cookie decorating and Breakfast with Santa are just a taster of the sort of things on offer. If you're in need of an unforgettable Christmas break away from it all, Suncadia Resort beckons. For details and reservations, call 866-904-6300.
For more information on Suncadia Resort, visit http://www.suncadiaresort.com.