The odds remain high those on your shopping list who "have everything" don't own snowshoes. Even if they do, discover here unique gift ideas that you may use to surprise even the most avid snowshoer.
As a sport, the SIA (Snowsports Industries America) estimates that 3.7 million Americans snowshoed in the past year. That reads like a crowded startline, but when compared to the U.S. population—2018 estimates approach 1/3 of a billion—the percentage of those who snowshoe just ticks over one percent. That inflates somewhat the number of those who actually own snowshoes because often those who snowshoe don't own those foot rackets. Typically the appliances are available gratis to use at a race or for rent at the more advanced parks. Though such a large open market even a small increase in new snowshoe ownership sets off a banner year for the industry. Plus some of the top snowshoe racers come from states not considered in the snow belt; such as Arizona. The Grand Canyon State enjoys some of the best snowshoe races in the country.
So, start a tsunami of snowshoes—or would that be an avalanche?—by gifting new snowshoes to those you know, no matter where they live. Here, find many unique gift ideas to help you on that mission.
MSR (Mountain Safety Research)
Coming out of the tumultuous 1960s, Mountain Safety Research (known as MSR see gifts) developed safer climbing equipment. Evolving, next came snowshoes since one has to get to the mountains in winter to climb them. With a strong engineering bent, the company specializes in innovative solutions with the idea that your gear shouldn't put you at risk. So they "test to the Nth degree."
One chooses either their Evo or Lightning brands with the similarities of the two differentiated with the all-aluminum Lightning's weight (slightly less) with more traction as "frames… are vertical all the way to the edge." Better traction reduces energy expended, which means that you can go longer while enjoying it more. A little jaunt on a mild day is one thing, making way through a blizzard casts a whole different spin on things. Prepare for the challenges; the rest will take care of itself.
For women or men, look at their high-tech Revo Ascent Snowshoes. Offered in either a 22-inch or 25-inch variation, the longer model provides support for up to 280 pounds using the detachable tails. That extended length gives a handy option for more flotation. Sometimes one never knows how much snow will come out of the forecast "light dusting" until it's over; an extra half-foot accumulation makes this option a lifesaver. On the trail, Revo Ascents converts the famous Mamas and Papas' song "You gotta go where you want to go, do what you want to do" to more of a command to get out, explore, live, and not worry if you'll make it. Additionally, MSR's PosiLock All Terrain bindings promise security and foot control with four straps: one on the heel and three over-the-foot.
Although perfect for backcountry hiking, consider them for racing. The USSSA national championship events often present nasty climbs where such an advantage might just get you through where others struggle. Another way of saying that: the ability to go just about anywhere reduces the dread factor such as, "Yikes, I can't make that hill!"  Plus if you own large boots, they have up to 18-inch straps available as an inexpensive option.
On the other end of the scale, MSR provides the Evo Trail Snowshoes that come ready to go, straps bindings and all, for a modest price. Plus, one can choose red, blue or mineral as colors to match a gift recipient's favorite hue. Very light, these snowshoes offer a happy day on comfortable snow in the park.
Now, burn some of that energy out of the kids by considering MSR's Tyker Snowshoes. These find their history from the company's Denalis that morphed into the Evo Ascents, so these are not toys; they are real all-around snowshoes ready to take the hardest work a kid can give. Choose between red or gray. Preteens consider the Shift, promising "premium performance to young adventurers." And where would you want their adventuring?  At the mall downing double cheeseburgers or on the beauty and joy of a snow-covered trail surrounded by pines and forests with healthy foods and fresh air? Rap on that for a few minutes. Then choose either the black or light blue versions.
Don't stop there: MSR offers tents, stoves, cookware, portable backcountry water treatment, snow tools (like avalanche probes and shovels), luggage such as their duffel bag or my favorite the snowshoe bag. This logoed beauty protects your snowshoes, gives separate storage to those Modular Flotation Tails you want, provides a secure place for snow poles, and increases your look by a quantum leap.  You may not feel or trek like a pro, but you'll look like one.
MSR's Global Health initiative now provides a new water purifier for disaster relief plus much more. The company, utilizing a technology agnostic attitude (free to use any method, technology or design that will get the job done) says:
By using our technical ingenuity and our manufacturing expertise, we believe we can develop meaningful solutions that improve global health—and, in doing so, create true and lasting change."

You get the feeling they have a World-Class team? They do. Check it out here.
REDFEATHER SNOWSHOES
Out of La Crosse, Wisconsin, a city known as a regional technology and medical hub, Redfeather Snowshoes allows one to buy an entire winter package–snowshoes, large tote, and 3-section fast lock poles–already set to go. Just add a bow. Their brand offers two separate styles: the HIKE, with a Western Roundtail rear, and the TREK for men and PACE for women both with a distinctive V-tail for deeper snows.
In 1988 the company brought out the first lightweight V-Tail snowshoe that helped move the sport into a new era. Years earlier I had learned to snowshoe on heavy wooden rackets that seemed more like lugging logs; the move to aluminum frames found a welcoming reception.
All of these offer a Live Action Hinge helping to lift the back of the shoe from snow each step of the way. Using Rip Stop Vinyl for the decks virtually ends the possibility of punctures along with offering abrasion resistance while staying flexible even in deep-cold temperatures.
For the PACE/TREK models, find three length choices for women and four for men (with the top supporting weight over 220 pounds). Women's sport a teal frame with white decking while men's stacks a Fall orange with black decking. Both enjoy vinyl shielded crampons to keep snow and winter debris off the shoes along with 6000 Series Aircraft Aluminum, a buzzword indicating the alloy displays the same composition as those used in aircraft.
The HIKE models differentiate strides for women and men. Hunter green for women, green for men, both rated as favorite recreational hikers for all trails with powder coated 6000 Series Aircraft Aluminum.
All use the company's SV2 Bindings featuring a one-pull handle to adjust the feel to your desired setting.
Charging after the youngsters, Redfeather offers four distinct models:
The SNOWPAW for ages 3-7, shaped like a monster claw of sorts that leave fun prints in the snow. Maybe that's from where abominable snowmen come? Offered at an entry $29.95 price point, choose between dark blue and green or light blue and pink.
FLASHTRAX fits the same age class as SNOWPAW but combines LED lights brightly entertaining with every step. Choose the same colors, too. Both are molded polypropylene.
The ELF models graduate to a "real" snowshoe for ages 5-9. A 17-inch Western Roundtail frames the snowshoe with the same Rip Stop Vinyl decking as the adult models. The Green frame with a black deck displays a playful ELF logo as does the Teal frame with white decking corresponding to the women's PACE model. Find these models elfishly priced at $79.95.
Step up a notch on the Y2 with a snazzy logo and bootstrap screaming "Look at me, I'm different" on the white deck surrounded by an aluminum frame. The V-tail supports to 125 pounds constituting the first level in this category combining the SV2 Binding along with the Live Action Hinge, all for under $100.
Redfeather's racing entry, the VAPOR, displays the same shoe used by their racing team. 21 inches long, the shoe supports 190 pounds. The design raises the V-tail to eliminate drag. The Hypalon II decking rates as their strongest yet lightest. Cross Country Bindings work well for running shoes or boots. Redfeather builds their crampon/talon system with Eagle 360 powder coatings providing further corrosion and chip resistance while extending the stainless steel's life. The neon green shows off the design as one tough customer as it should for the company who was first to produce snowshoes for competition.
In addition to the poles and Redfeather tote, find other accessories like a large black mesh bag highlighted with an embroidered logo and room for snowshoes, extra clothing and more. Then there is the white Redfeather Snowshoes embroidered beanie as a nice $14.95 stocking stuffer.
FABER SNOWSHOES 
Then here comes the venerable FABER introducing their new slant on making way on snow: the Sliding Step Snowshoes. First, though, it is important to note the company will celebrate 150 years as a snowshoe company in 2020. Perhaps that is because of their Canadian roots in Quebec, QC; yes, their site naturally offers in French, too. Further, find a full range of vintage-yet-modern wooden snowshoes with classic, leisure and heavy-duty lacing choices.
Both standard and elongated woodies like the Bear Paw models show offerings along with Ojibwa, Sport, Montagny plus a popular racing model. Racing wooden snowshoes remain popular in Wisconsin at events such as the Stomp the Swamp Snowshoe Race near Wausau. Jay Punke nails times with wood that beats most wearing aluminum frames.
Offering their Wing Traction Decking (WTD) creates very light racers, i.e., the red framed, white decking Challenge just notching slightly more than two pounds. The Aerobic, attractive at $213 (US) works well for hard packed snow often found in metro races. A Sommet model, combining expedition needs and running, offers two sizes, 8 X 22 or 26 inches.
Conventional decking displays on their Mountain brands, all using aluminum frames. The Mountain Master, a high-end model, offers sizes from 8 X 24 to 10 X 36 for the real deep-snow expedition traveler that maxes out at 300 pounds. Features include advanced frames and suspension, aggressive crampons for the roughest of terrain, and materials that make the foot and heel plates comfortable with firm control.
The youngsters want the North Kid "designed for kids but with the same quality concerns as the adult models." Two sizes make this a good family choice, with the 7X18 maxing out at 90 pounds, the 8X20, 125 pounds.
The company offers a useful guide for sizes depending on the type of trail you use. For example, the weight/sizes are based on packed snow as found in most city parks. If bushwhacking snow, cutting new paths, one needs more flotation, so reduce their "suggested" weights by about 25 percent. For example, the North Kid 8X20 rates to 125 pounds on packed snow trails. If use were primarily ungroomed or open trails, then the shoe would work best for one weighing a little under 100 pounds.
Then there are the Faber Hybrids, wooden frames with traditional decking, which work well in the warm snow that otherwise sticks to metal like bees on honey. But not to wood. Try traipsing 6.2 miles in a USSSA National Championship with an extra three or four pounds attached to your feet as I did in the 2006 race in Vermont to understand how that feels. It's hard to forget.
Now, check out Faber's remarkable Sliding Step Snowshoes. The idea reflects the need to glide when covering level ground while moving downhill somewhat like a ski; a hybrid if there ever was one. Climbing feels easier as traction wings act the role of crampons. Like a Cross Country skier, using poles helps the process. Three lengths and sizes offer enough choices depending on the total weight one expects to carry.
Get the kit version with a Faber bag, poles and multiple sets of baskets (including their suggested extra-wide ones). See Sliding Step Snowshoe video here.
In the accessories available, three offerings of cases get attention. Faber thinks of everything it seems, as one, the SB14, exposes the shoes to air so they'll dry quicker. SB36 provides two shoulder straps: one for carrying to the vehicle, the other to wear the case as a backpack.
So maybe we at Snowshoe Magazine helped your holiday shopping with these ideas. Find these snowshoes and gifts at retail stores or online. Most importantly, get some. Let us know what you chose. We want to share in the fun you're having when giving these terrific surprises.
Write: phillip@ultrasuperior.com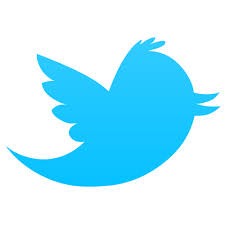 follow Phillip on Twitter and FaceBook