In every industry and community, there are leaders and there are followers. Jake Thamm has shown himself to be one of the leaders in the snowshoeing community. For this reason, we awarded Jake Thamm the 2016 Cindy Brochman Award.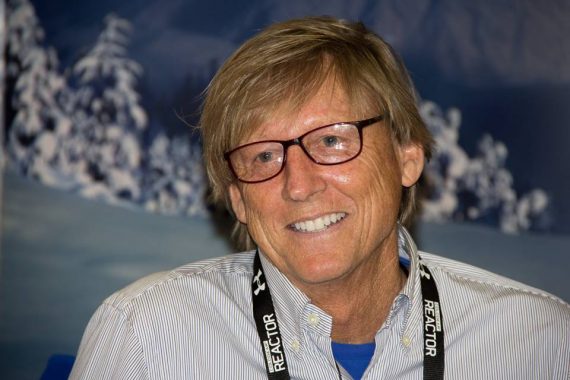 To get to know Jake's contributions to snowshoeing, we have to go back to Crescent Moon's humble beginnings 20 years ago. Like most ideas, Jake started Crescent Moon by scribbling out an idea for a better snowshoe on a bar napkin. With his idea, he stared building snowshoes in his garage. With the challenges and successes over the next 20 years, Crescent Moon is serious competition in the snowshoe business.
That isn't all of Jake's contributions. At snowshoeing events, Jake always shows up with a smile and with a great attitude. He is passionate about life and about fitness and is always willing to help and motivate people. It is with these qualities that we at Snowshoe Magazine have a special thanks to give him. The founder of Snowshoe Magazine, Ryan Alfrod, went to Jake for advice when he originally thought of starting Snowshoe Magazine. Jake gave him motivation and support which was a huge contributing factor in turning Snowshoe Magazine into a successful online magazine.
The snowshoeing industry is not one known for change. For the most part, the aluminum framed snowshoes are the same basic design as snowshoes made 25 years ago. This is where Jake's motivation and positive energy have lead him to become one of the few innovators in the snowshoeing industry.
It's through this innovation that Jake Thamm has built a new type of snowshoe. It's his Eva-all-foam snowshoe. This snowshoe is a completely new design around the goal of making snowshoeing easy and fun. The snowshoe is made to be light weight, flexible, capable, and easy to use. I'd recommend checking out the kickstarter campaign for it. If you back it, you will receive a snowshoe at a lower cost and before everybody else.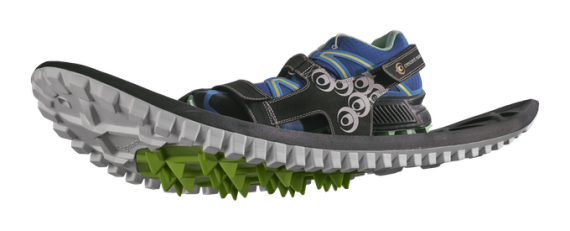 The innovations and contributions that Jake has brought to the snowshoe community makes him a worthy recipient of the 2016 Cindy Brochman Snowshoe Magazine Award. Keep it up Jake!