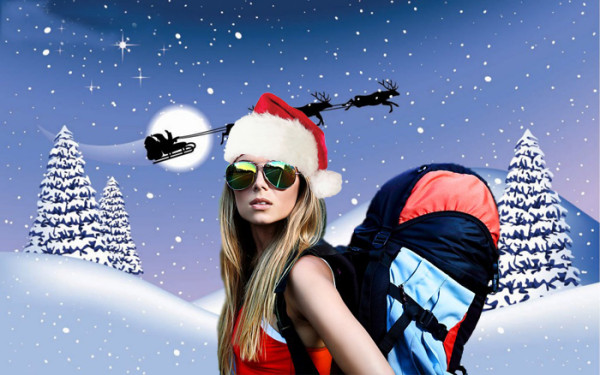 The stockings were hung by the chimney with care in hopes that St. Nicholas soon would be there… bringing with him a big sack of new gear, to enhance her adventures in the New Year. But with so many gear options, how to choose one that's dear?
Okay… enough of the sappy tinsel rhymes – let's get down to business! Christmas is but a few days away and chances are you are still humming and hawing about what to get that special outdoorsy gal.  Go with any of these last-minute girly gear suggestions and your Christmas morning will be merry and bright too.
Newton Women's Kismet Stability Core Trainer
Consider this shoe her training buddy. When the winter weather gods are not cooperating, when the snow is non-existent or mushy, hitting the pavement for a run is sometimes the only solution to clearing the mind and releasing frustrations. Every girl needs a great pair of runners and don't forget, technically they should be replaced every 300 to 400 miles.
Newton runners are the craze.  This is a shoe designed for ladies who love to run. The Newton Kismet Stability Core Trainer POP 2 has all the glam and pop a gear nut could ever want plus the technical WOW factor. The Newton Kismet feels and drives a whole different game than any competitors thanks to its Action/Reaction Technology and broad and stable e.m.b platform.
The technology of this shoe is literally based on Sir Isaac Newton's third law of motion: "For every ACTION, there is an equal and opposite reaction." Each stride you take builds energy and momentum, which further propels your next action. The Newton Kismet feels like you running on a cloud with padding that lets you lift off and go thanks to the lugs in the forefoot that actually load up and then release energy. As for stability, this is the shoe. Super easy to put on, they fit like a dream and reflect 360 degrees for night runners.
For more information and to purchase the Newton Kismet, click here (a price of $129).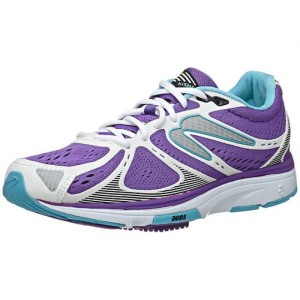 Mountain Hardwear Pandra Ponte Dress
The only winter dress she'll ever need or want, the Mountain Hardwear Ponte Dress is about comfort, fit and stretch. Best worn over thermals or baselayers, this dress looks great paired with hiking boots or snowshoes.
The deep spacious pockets, wide cozy collar, flattering cut and technical fabric scream 'wear me outdoors'! Mountain Hardwear created a unique fabric called Wick Q. Wool, a wool/poly pro blend that offers warmth and comfort along with all the wicking and moisture benefits of synthetic fibers. This dress is the ultimate in adventure fashion as it can be worn on or off the snowshoe trail, as a primary layer or an après fashion statement.
Every girl deserves a Pandra Ponte dress under the Christmas tree! Buy here (for a price of $110).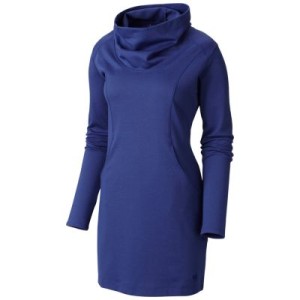 Columbia TurboDown 860TD
Columbia Sportswear continues to up the gear ante year after year. Designs, colours, technology…they just keep creating better and better gear for adventure gals (and guys). This particular winter must-have jacket, however, is a true triple threat. Duvet comfort (Omni-Heat and Omni-Heat Reflective) all sandwiched into one remarkable, fun, down jacket.
With a combo of 800 Down Fill and 60g Omni Heat Insulation, this is a total trail blazer of a jacket… hence the name TurboDown. If that's not enough to turn on your super adventure gal this Christmas, then the perfect fit hood and water- and stain-resistant barrier will.  Easy to wash and care for, this jacket will be her everything this winter. Omni-Heat technology is an easy sell because it works. The thermal reflective lining acts as a self-regulating insulator and adjusts accordingly based on your internal temperature.
Wearing the Columbia TurboDown 860TD compares to the feeling you get when you cozy up underneath a down duvet on a cold winter morning, minus any unwanted poof. It's a happy-trails kind of jacket. Buy her one, here (a price of $180 US).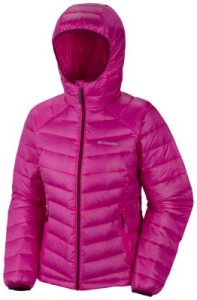 Elf on the Shelf – Her Adventure Buddy
For those cold lonely nights, solo trail missions or couple fun – an Elf of the Shelf will bring her companionship and giggles. She will enjoy the ritual of naming her Elf and of creating adventures for her new friend. Easy to pack out, Elf on the Shelf loves to snowshoe too. Happy Holidays! http://www.elfontheshelf.com/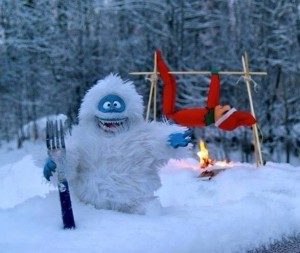 Follow Steph on Twitter @PlayoutdoorsVan or email playoutdoorsvancouver@gmail.com.