"What's your Grind time?" Almost any active Vancouverite will be able to answer this question. Grouse Mountain's famous Grouse Grind is labelled "Mother Nature's Stairmaster", and Vancouver loves it! In 2.9 kilometres (1.8 miles), the wickedly steep trail climbs 853 metres (2800 feet) straight up the forested side of North Vancouver's Grouse Mountain. But since this is snowy Canada, winter weather conditions make the trail icy and dangerous, forcing it to close during the long winter season. This is sad news for all those Grinders who would prefer to get their cardio fix on a mountain trail rather than in a gym.
Enter Grouse Mountain's new Snowshoe Grind. Introduced last season, the Snowshoe Grind is designed to take about the same amount of time as the summer version, offering a challenging and fun way to get a great workout in the great outdoors.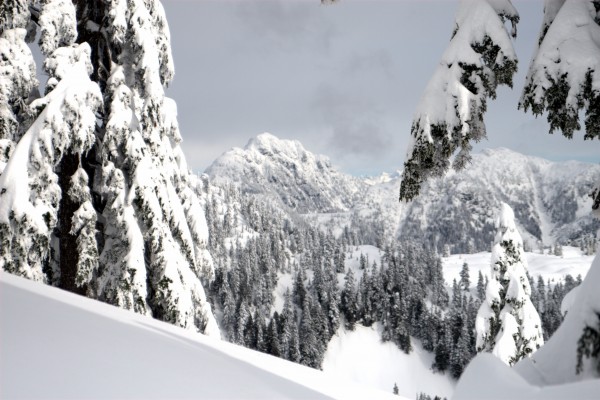 One beautiful winter day, my husband Jack and I decide to give it a try. Grouse Mountain, "The Peak of Vancouver" boasts fantastic views of the city and surrounding mountains. It always feels to me like a mini-getaway, one of the best things being that you park your car and ride a gondola to get to the action.
Keen to hit the trail right away, we strap on our snowshoes and head for the beginning of the Snowshoe Grind just outside the Grouse Mountain chalet. We check our watches and start out with a confident burst. The trail starts by going down, which I consider excellent news. It soon levels out and skirts the ski hill before starting its ascent up Dam Mountain.
Jack and I have agreed to snowshoe separately, setting our own paces and testing the time against our summer Grind. Predictably, I'm left behind. Starting to feel the burn, I focus instead on the winter splendour that surrounds me. Last night's snowfall has deposited a fresh white veil on the trees and mountaintops.
At 5.1 kilometres (3 miles), the Snowshoe Grind is longer than the summer version but not nearly as steep. Still, I'm puffing hard by the time I reach the turnaround point on Dam Mountain. Snowshoe Grinders are expected to keep their watches running, turn around and head right back down at this point. Instead, Jack and I can't help hanging out a bit, enjoying the view, contemplating the tempting trails that continue beyond the turnaround, and taking some photos.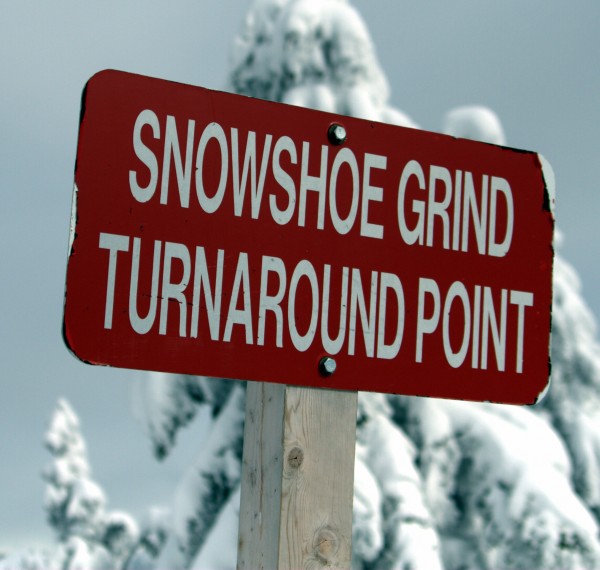 Finally we point our snowshoes down and try to make up some lost time. We are enjoying the trail and the day immensely when we arrive back at the Grouse Mountain chalet, the finish line for the Snowshoe Grind … Jack first and then me. So what is my Grind time? Well, that is a closely guarded secret which is another way of saying "not very fast." A good incentive to come back and try again soon!
Practical Information:
I always think of Grouse Mountain as a full-on celebration of winter. Check out their website for more information on the Snowshoe Grind, other snowshoe trails, and snowshoe programs on Grouse Mountain. In addition to snowshoeing, you can skate, downhill ski, zipline, take a sleigh ride, and even go to the movies! Grouse Mountain's popular chalet features restaurants and other services including some nice dining options. Try Altitudes Bistro's bottomless plate of nachos.
To ride the gondola and snowshoe on Grouse Mountain, a General Admission ticket is required. Check here for pricing and further details. (http://www.grousemountain.com/general-admission-membership/buy-tickets)
All photography by Jack McKeown.