As spring and early summer approaches, hidden gems worth exploring are not just reserved for mainland outdoor enthusiasts. Board a ferry at Anacortes, Washington State and head for the San Juan Islands. And be prepared for the pace of life to slow to a sedate crawl.
Lonesome Cove Resort
Purchased in the late 1940s, Lonesome Cove and its surrounding 75 acres were developed into a resort by the late Roy Durhack and his wife Neva. All six cabins were hand-built, one per year, and are each unique in construction and design. In the 1950s, huge salmon barbeques were a nightly event. Because the beach is virtually on your door step – only 40 feet away – it is still possible to catch your own dinner and barbeque it on your cabin's front deck.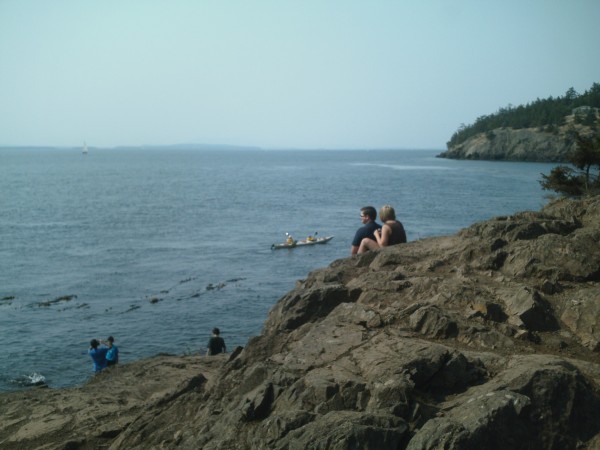 Since its early days, the resort has passed through the hands of three families, all recognizing the beauty of the surroundings more than the dollar potential of future development. Due to that time honoured philosophy, Lonesome Cove can now be seen much as it was when first discovered – beautiful, pristine and natural. So much so that families return year after year. Time stands still and the views are constantly changing with abundant chances to spot orcas, otters, sea lions, seals and bald eagles.
The sky, the sea and the distant mountain ranges all combine as a natural backdrop to the dramatic resident wildlife. Why not discover a tourist spot so special that visiting it is an experience for sharing and not to be forgotten. For more information go to www.lonesomecove.com.
Grandmother's Cove
Tranquility, privacy and fine clean sand. Grandmother's Cove is the quintessential away from humanity hideaway where islanders often go just for that very reason. No developments, no snack bars, benches or restrooms–just two rocky headlands protecting a crescent shaped beach with great little tide pools and smooth pieces of driftwood. Accessed from American Camp Visitor Centre, the cove is a pleasant 15-minute walk along a meandering trail through mixed grasslands which finally slopes steeply down a sandy walkway.
If you are fortunate, deer are sometimes seen in the tall grass and river otters, orcas and seals often swim along the shoreline. If the thought of wildlife watching, or beach combing the waterline looking for beach glass or shells seems like hard work, the cove is an ideal retreat for soaking up the sun and simply chilling out.
Mar Vista Resort
Mar Vista Resort at False Bay is one destination you'll be reluctant to leave. The turmoil and pace of mainland living simply evaporates and in its place, never ending peace and quiet. Amazing views and awesome sunsets from the resort's private beach will leave you relaxed and refreshed. Its eight fully furnished cabins set in 40 waterfront acres are ideal for that long weekend getaway or summer vacation.
The resort is one of the best on San Juan for orca spotting and bald eagles, deer, otters, hawks, and the occasional fox are sometimes seen. Overlooking the Juan de Fuca Strait, Victoria and the majestic Olympic Mountains, Mar Vista Resort's cabins, depending on size, all have superb views, electric heating, private bathrooms, furnished kitchens or kitchenettes, outdoor tables, seating and barbeques. Open mid April through to mid October there is something here for everyone. Go to www.marvistaresort.com or call (360)-378-4448 for full details.
Cattle Point
On the southern tip of San Juan Island, windswept Cattle Point has possibly the finest beach scenery on the island. With two beautiful sandy beaches with rocky edges perfect for searching through tide pools at low tide, the area is open grassland with some awesome views over the narrow channel towards Lopez Island. Cormorants, eagles, sea lions and seals, deer and foxes all add to the variety and diversity of the area's wildlife. Wander along the trail to Cattle Point's lighthouse – originating in 1888 – for visitor information and even more superb views over the water and the southern end of the island.
Three Coves Hideaway
Positioned on the spectacular west coast of San Juan Island, this stylishly appointed holiday home has everything necessary for a truly memorable vacation. The views it offers across Haro Straight to Victoria are breathtaking. The sunsets over Vancouver Island and twinkling lights of Victoria at dusk are serene, and daytime sightings of orcas are not unusual. San Juan County Park is just moments away and is one of the most popular destinations for kayakers world wide.
A private trail leads to an enchanting beach cove. With wide choices of high quality amenities to suit most sizes of family, Three Coves Hideaway is a jewel of a retreat. It offers one of the best locations and accommodations for enjoying a glorious getaway in the San Juan Islands. Featured in an episode of 'Vacation Home Search' on the Travel Channel, check out more of what this secluded holiday haven has to offer at www.threecoveshideaway.com.
Eagle Cove
Located on San Juan's southwest coast near American Camp, Eagle Cove is a firm favourite among islanders. The cove's protective shape, its sandy beach, minimal waves and friendly local faces means you can bring a picnic and stay the whole day. The beach is found off Cattle Point Road and is a popular spot for swimming and wake boarding if you don't mind the cold water temperature.
Eagle Cove is a great place to enjoy various pursuits, with volleyball, fishing, skim boarding, cliff jumping, frisbee throwing, swimming, and kayak launching being the most popular. Its flat beach is safe for children to swim from, and parking is available at the top of the hill with the cove lying a short 100-yard walk away.
Dead Man's Cove
If you hike along a short trail from Limekiln State Park, you'll find Dead Man's Cove. Beautifully peaceful with pebble beach, the cove is at the base of a steep forested hillside. Because of its position, it is not uncommon to see orca whales passing through the channel during the summer months. Popular for beachcombing, hiking, photography, rock climbing and kayak launching, the cove has a rather colourful history but this shouldn't deter you from what is a hidden gem.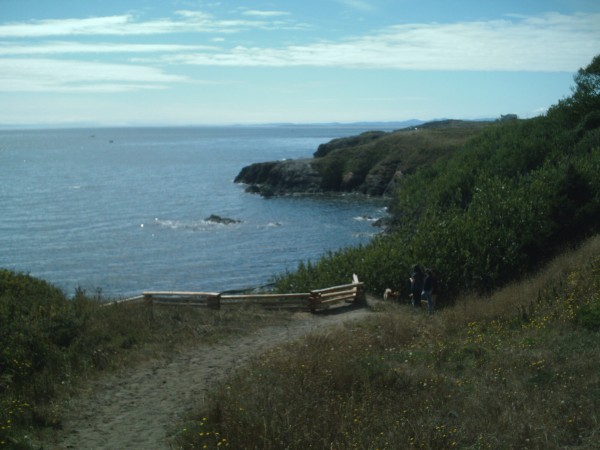 Fourth of July Beach
Around seven miles from Friday Harbor, Fourth of July Beach is a small picnic area with restrooms and a car park. It is a little less popular than nearby South Beach and much quieter. Hiking along the forested trail brings you to the clearing at the beach. Here you can 'log hop' or walk over the pebbles.
The Beach forms part of the San Juan Island National Historical Park and because of these historic links, any natural or archaeological features or ruins must be left undisturbed. Campfires are permitted on the beach below the tide line and there is a secluded picnic area with basic essential restrooms. Pets must be leashed within the park's boundaries but swimming is not advised because of potentially strong currents.
With a northeastern view, Griffin Bay, Lopez Island and Jackson's Beach can be seen and if you venture far enough, you will eventually reach Jackals Lagoon. Why not hike the 'Old Town Lagoon Beach Walk' by heading south along the shoreline passed the saltwater lagoon. This brings you to the site of the original San Juan Village. There are no vestiges remaining but this was the San Juan Islands' first non-Native American community. The village was destroyed by fire in the early 1890's and was abandoned for the then developing town of Friday Harbor.
Snug Harbor
Visitors return year after year to Snug Harbor and the reasons are plentiful. Located on Mitchell Bay, the resort offers year round camping or waterfront cabins and features a sheltered marina for overnight mooring. It has a boat launch and gift shop/general store.
Just beyond Snug Harbor's protected marina, the waters are ideal for orca spotting, fishing, crabbing and sea kayaking, just short steps away from its forested campsite and waterfront vacation rentals. A mere seven miles from Friday Harbor, national and state marine parks nearby include Lime Kiln State Park, Westcott Bay Sculpture Park and English Camp. Reservations are recommended though walk ins are possible. For more details call (360)-378-4762 or go to www.snugresort.com.