The memorial for Cindy Brochman will be Sunday, January 10, at 2:00 pm CST, Eaglebrook Church, White Bear Lake, Minnesota. There will be a pictorial of Cindy's life and music that she loved like Queen's "We are the Champions," and "Y-M-C-A."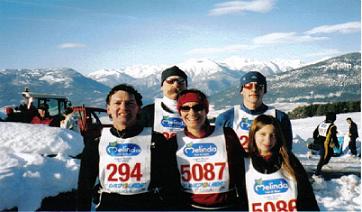 Kevin pointed out, "I just think of her saying, if you're going to cry, then you need to leave." Of course, that sounds just like her, being strong for the rest of us . . .
A large crowd is expected.
Obituary to follow:
See National Team Photo: #5087