Nestled against the San Juan Mountains in the southwest corner of Colorado, Telluride was a boomtown in the state's mining rush of the late 1800's.  Now, it is one of Colorado's 22 ski resorts.  Telluride is designated a National Historic Landmark District.  That means all construction must adhere to the Victorian and Wild West image.  Arriving here feels like you've landed in a picture book of times past.  Besides the charm of the town, Telluride is connected to Mountain Village, a nearby sister town, via a free gondola ride.  The gondola runs daily, year round, from 7 am to midnight.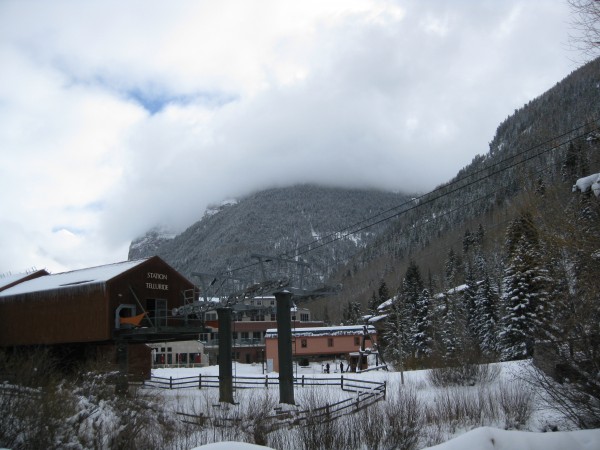 Telluride is paradise for snowshoers.  From the top of the mountain to the valley floor, snowshoe trails seem to be everywhere.  The San Miquel River trail is 4.25 miles, one way and is an easy cruise.  Basically, this trail follows the San Miquel River for the length of the town.  Quiet except for birdsong, the river is clear and shallow enough in some areas to see the stones and rocks sparkling in the sunlight.  Start at the trail head in the Telluride Town Park to make your way along the river.  You can also access this trail from a variety of streets in town…
But if you're seeking grand vistas, spectacular views and more challenging routes head to Mountain Village, situated at 9,545 feet. Guided and self-guided snowshoe tours are available.  The trails here are well groomed and interconnected.  There are miles of Nordic trails at the top of Lift 10 (TopATen) and well suited to intermediate and advanced snowshoers.
IF YOU GO…
STAY
The Victorian Inn
A mountain getaway with Telluride's turn of the century architecture.  Enjoy a dry sauna and hot tub.  Morning breakfast includes home-baked pastries, juice and coffee or tea.  Located very near the shops on Main Street (Colorado Avenue), restaurants and gondola.  Web access, voice mail and guest laundry facilities are available.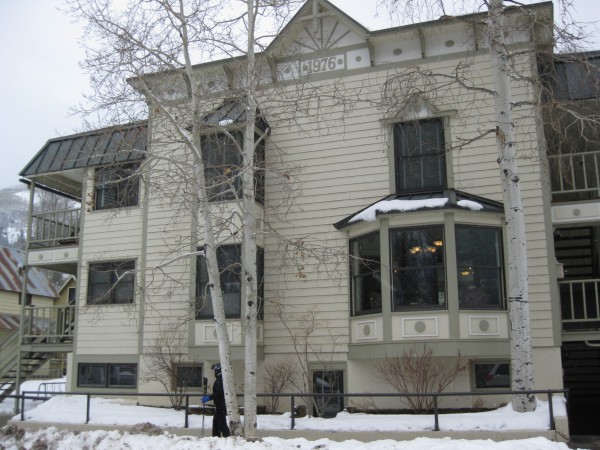 401 West Pacific Avenue/P.O. Box 217
Telluride, Colorado 81435
970-728-6601/800-611-9893
E-mail: info@Victorianinntelluride.com
SHOP
CashmereRed
Need something new or a lift for your current outfit?   Get over to CashmereRed, an upscale boutique that specializes in high quality cashmere from the mills of Scotland.  The shop has a broad range of styles for both women and men.  From classic to contemporary, you're likely to find just the right item.  Clothing lines are represented by the following designers: Hawlick Cashmere, Queen & Belle, Sphere One, Alvin & Sparky, and Alex Begg & Company.  Accessories by Lilla P, Billy Reid, Lulu Frost and others are on display.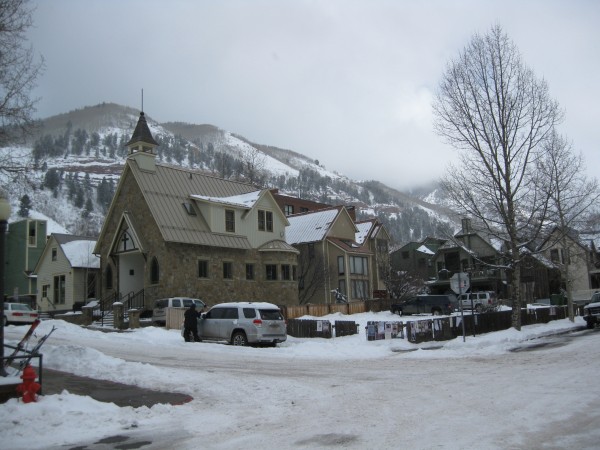 221 E. Colorado Avenue
Telluride, CO 81435
970-728-8088
EAT
221 South Oak
Enjoy fine dining in a typical Victorian house.  Paintings of Colorado landscape by local artists decorate the walls and the soft lighting creates a tranquil atmosphere.  Chef/Owner Eliza Gavin believes in local and homemade dishes.  And she does this with style.  An elk chop with lingonberry sauce and barely cooked asparagus spears along with a small twice baked potato make a delightful entrée.  The dessert menu lists quite a few choices.  Pastry chef Carly Kunselmann offers classics like carrot cake with cream cheese frosting but she adds her own individuality by creating a pumpkin chiffon and butterscotch custard pie in a gingersnap crust.  Wine pairing classes are sometimes available.
221 S. Oak Street
Telluride, Co 81435
970-728-9507