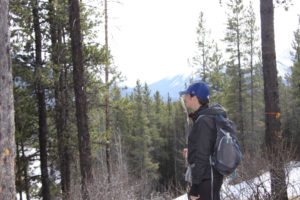 The Pacaya from Cotopaxi is a mid layer jacket, lightweight and water resistant jacket made from woven nylon. The insulation in the jacket was actually first used for special forces, designed to be warm when sitting still and breathable when moving. At first glance, the jacket looks hip enough to wear around town and tough enough to wear up mountains. One of the reasons why I wanted to try this jacket out was actually because of the mission statement of Cotopaxi. This company is moving people to do good, creating products that fund sustainable poverty alleviation and creating a positive social impact.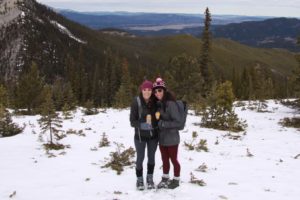 Immediately upon putting on the jacket, it becomes clear that this company wants you to move around and be active while wearing it. The Polartec® Power Stretch® underarm panels allows me to move freely without feeling restricted. At just under a pound, it truly feels like a lightweight jacket while still keeping me warm. The Lycra cuffs fit nicely against my wrists, allowing my gloves to slide easily over them, keeping any chilly weather out. What I really appreciated what the scuba style hood is it saves my face from the harsh winds often found in Alberta. The pulley system that allows the hem to be adjusted makes the jacket seem less boxy than most and fits all sizes and
shapes of people.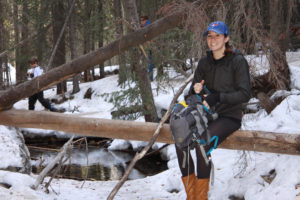 The handy inside pocket keeps my cellphone nice and dry while the large outer pockets are perfect for stashing snacks and extra gloves. Worn as both an inner and outer layer, it provides the perfect amount of warmth and flexibility for all sorts of sports and hikes. Folding easily into a small ball, it's the perfect jacket to stash in your pack.