Now is the time! Acquaint your youngsters—in my case, grandkids—to the fun and wonderment of snowshoeing on beds of freshly fallen flakes by equipping them with the proper and fun snowshoes.
I discovered many snowshoes for the two-to-teens age enjoy similar characteristics found on those worn by USSSA or WSSF competitors. Some are more playful, intended for just fun and games. You may choose to handle these 'shoes first before deciding, like my wife and I did when shopping in the Bloomington, Minnesota REI store. However, there are many retail choices for buying these necessities for making way on snow along with online sources (such as backcountry.com), too. This article covers many brands but doesn't claim as all-inclusive, choosing instead a range of choices that may suit what you want for a novice or highly experienced teen snowshoe athlete.
The size and type we bought fit what we felt our very young grandson could use and enjoy. Next year we'll add our baby granddaughter; I hope she understands. REI happens to display choices for young snowshoers, a fact I had noticed from visits there when looking for trail or endurance gear. Working with the knowledgeable floor representative, Greg Fleming, we considered four models.
One, the Tubbs STORM model work best for older girls and boys (kids shoe size 11), replicating the look of those their parents wear… except for the graphics. The decking strikes one as far more playful and endearing. Maybe that is a trend that will work its way into the adult sizes in snowshoe land.
Their Storm offerings enjoy Tubb's QuickLock™ system, which push-locks over the top while snugging the boot with the standard belt-like pull. These bindings are pretty standard on Tubbs. A pair of this snowshoe weighs only two pounds.
Tubbs hit the mark with their SNOWGLOW, a snowshoe with LED lights circling the frame. The multi-colored lights blink, making for a great show at night. The white molded deck with blue foot holds set off this playful, colorful offering. About $50.
A step up for teens, consider Tubbs FLEX HIKE, tagged as "modern snowshoe tech for kids." Using toe crampons as found on adult models, the "3D-formed Traction Rails" for grip help with traction in more difficult terrain, allowing flexibility to plow through untracked trails.
For the smaller 40-90 pound weight class, instead of age class, look for the FLEX JR snowshoes. The 17-inch FLEX Tail™ decking provides a large float area, especially good for changing snow types, i.e. powder changing to packed snow. I read reviews for youngsters five- and eight-year-old who had positive climbing experiences with these.
A starter for the youngest of snowshoers, the Tubbs SNOWFLAKE, makes a new offering that doesn't break the bank with its $39 price, yet can fit those small boots. The bright pink-orange with light blue bindings just look fun. Decals come with the Snowflake allowing one to stylize and personalize its look. My favorite on the decal card? "I (Heart) snow." You may want to add a touch of glue to keep the decals from falling off the decking. Shoe sizes would be small, and the model works for either girls or boys. With no crampons, they are safe and great for just play. One reviewer noted, "The Snowflakes are perfect for toddlers." Another used them for a three-year-old granddaughter, then one was for a boy under four. The choice really revolves around age and shoe size.
The Tubbs GLACIER works for weights 80-150 lbs and is close to adult snowshoes in look and performance. At $94 they offer a professional look while using a "Fixed Toe Cord" pivot system that would particularly work well in groomed or packed snow conditions often found in state and local parks though snowshoes, in general, are surprisingly effective in all terrain. The best advice is to try them and see if they work for the recipient on a hill or climb. Boots might give way to a good set of athletic shoes, which many dedicated snowshoers use even on long treks.
L.L Bean offers two snowshoes with tubular frames for either 25-60 lbs. or 50-110 lbs. Known as Kids' Winter Walkers, both offerings come in four separate color designs: Polar Camo that resembles a blue version of a serene camouflage design, a peace-symbol adorned decking in modest psychedelic colors called Chalkboard Peace [see photo], winter scenes with lime green footholds named Mountain Snowfall, and then the Camouflage that offers a woodsy look and orange footholds.
Yukon Charlies designed a cool looking YOUTH Aluminum Series adorned as "Mtn Goat" with their Ripcord™ Easy-Pull bindings. One simply pulls the looped cord then magic occurs as the bindings tighten without having to get on all fours.
Choose between blue or purple with an option to get them in kit form (blue) for the craftier among us. The kit prices at $89 but also includes poles and a travel bag, the ready-to-go $59. I read reviews of kids as young as two and up to seven having good success with their Mountain Goats.
Yukon Charlie's RADICAL models offer a "mitten friendly" rip cord whose design works best for kids 6-10. They're considered "bombproof… not a plastic toy."
The Atlas Snow-Shoe Company offers a full line of boys' and girls' snowshoes. Their MINIS model in teal is bright, light and easy to use. Note how lite they seem.
Further, one uses a special pull-tab to tighten the heel binding. The boy's design, known as SPROUT, comes in a soft kelly green with a light-orange logo. These models use molded cleats but do have a metal toe cleat. Each enjoys a molded design "V-Frame" and retail for $64. Uniquely, these snowshoes leave a snowflake print after each step, a nice touch. Recommended weights are 30-80 lbs.
For girls 8-12, the Atlas ECHO snowshoe may fit your needs.
With a teal and pink color displaying graphic designs, along with a V-Frame, the 'shoes look the part. The easy heel binding-pull comes with it, along with a toehold helping make a solid foot fit. Weight suggestions are 50-120 lbs.
The boys' version named Atlas SPARK display a blue decking with the same graphics as the Echo but touched off by an orange logo. These are more like adult snowshoes with steel toe and heel traction. Frames are aluminum.
The unique V-tail Redfeather YOUTH 22 snowshoe wears best for weights up to 125 pounds. Their durable aircraft aluminum frames may fly under the radar but deserve consideration as a terrific snowshoe.
This similar design finds a model, the YOUTH 20, for weights to 80 pounds. Expect similar performance for their smaller ELF model 17, a good starter, as it exhibits a "western roundtail" with the same ability perhaps as a Grouse to get out of the brush. For the slightly older pre-teen, another ELF model (2835) appears more durable for their rough going. All of these models have Redfeather's Live Action Hinge promising the shoe springing back for an assisted ride. For those stepping up to racing, consider the VAPOR; a neon green speedster. The V-Tail may just put an athlete one step up on the competition.
A favorite from Redfeather happens to fit the youngest snowshoer well: The SNOWPAW. Every step of this dark blue and green, or light blue and pink, bear paw leaves a Yeti-type print in the snow, evidence of that elusive snowman's existence. No crampons or hinges necessary for that three-to-seven age that just wants to play in the snow. An easy price point of $29.
Their FLASH TRAX offers colorful LED lights blinking with every step, a real kid [and adult] pleaser.
Northern Lites, boasting the lightest snowshoes, offer their YOUTH Blazin' Blue, Gorilla Green, or Rocket Red models for kids up to 80 pounds. They suggest the brand's TruTrak binders "will allow your children to run, walk, hop, skip and jump their way through the snow." That just about covers a good day of activity in snowshoeing. Now let's eat.
Crescent Moon Snowshoes find their history extending from the snow capital of Boulder, Colorado. Their elegant feel and easy-to-use bindings make them a popular choice. Designed for fun, Crescent's KIDS model [$89] works best for up to 65 pounds. This design looks and feels like a professional snowshoe with a single pull binding that makes putting on and adjustments a snap. Their crampons help in climbing those Rocky Mountains. The SILVER 13 model fits "the youth model," says the president and co-founder Jake Thamm. "Those that aren't quite kids anymore but not yet adults either." Both designs came "through extensive research, including trial and error with our own kids."
The Canadian GV, a snowshoe manufacturer since 1959, has a history in both wooden and aluminum models. Their KID TRAIL models [$89] come decked
with either a blue or orange decking with suggested weight up to 70 pounds. As the shoe harness on these models does not pivot, the snowshoe won't dig into the snow. Therefore youngsters can learn easier while enjoying more fun. Colorful, happy snow bears embellish the decking.  The NYFLEX Kid models come in two sizes: one for weights of 40-60 pounds, in red and blue, the other for 50-70 pounds with a pink sweater or strict gray decking. The PERFORMANCE models [$99] show modern in either blue or white for weights up to 90 pounds as do the pink adorned FANTAISIE model.  YOUTH models at $74 hit a sweet spot for the young set, a real snowshoe yet small at 7 X 17 inches. Choose with either a red theme and rails showing a white bear or blue rails displaying a modern mix of green, blue and red ratchets against a white deck.
The durable MSR TYKER™ [$59] snowshoes come in a kid-sized "version of our strong, reliable Denali™." Best for weights up to 90 pounds, either red or gray models feature molded traction bars along with small crampons for solid traction. One reviewer used these successfully for her two-and-a-half-year daughter [below].
Additionally, MSR SHIFT [$90] models reflect engineering "for adventurous preteens… (with) the same performance and features of MSR adult shoes."
A new hybrid option for snowshoers and cross-country skiers comes from the creativity of Tom Gibson, an inventive engineer from Milton, Pennsylvania. Tracker Skishoes bring advantages of both sports into one device.
A shorter, wider polyethylene ski works with snowshoe bindings placed toward the front of the skishoe like a snowshoe vs. midrange as generally found on cross-country skis. Portable crampons make climbing possible. Another option, climbing skins covering the bottoms, turning the snowshoe into a climber when going up, but a glider going down.
To be sure, many regular snowshoes, not emphasizing the youngster part, may work best for a teen-or-younger, particularly those who take part in races. DION Snowshoes can be found on Junior racers at USSSA events though they are not designated for teenagers. They're light, and the velcro closures make them friendly to small or cold fingers.
While out snowshoeing in the middle of the night last weekend as the accumulation began to edge into the high single digits, the realization came once again. That realization is the good fortune to have the health and fortitude to float along on snow with nature's endorphins offering exciting views and insights along the way. That a whole new generation enters this healthy, hearty sport, one can thank the hard research and entrepreneurial effort to make snowshoeing fun, effortless as compared to my first experiences decades ago, and affordable. If buying snowshoes for the two-to-teen set, and realizing you don't have a pair for yourself… well, you want to go along with your children or grandkids, don't you?
Final note: What else did I learn on this journey exploring kids snowshoes? That for the foreseeable future I'm going to want to buy new kid's snowshoes annually. The variety of features, the solid improvements that seem to come annually, plus the fun of hanging up the previous snowshoes to mark yet another year… that seems irresistible.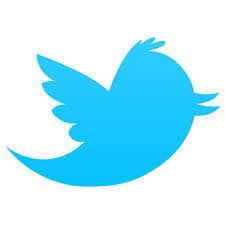 phillip@ultrasuperior.com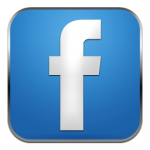 The snowshoe Tubbs' Snowglow was purchased by us for $39.93 plus tax (the Scrooge of Christmas) on 12.04.16.