Sunday marked the first race in the renamed 2013 Beaver Creek Mountain Running Series Snowshoe Edition. More than 250 racers lined up under clear but cold skies to test their legs and lungs on the Kids k, 5k and 10k routes.
Racers in the 5k division labored through 1,100 of racing, climbing and sliding on hard, fast, packed snow. While 10k runners had an even longer climb, and continued heading up for a total of 1,800 feet of gain. Everyone had to navigate the challenging downhill sections in the later stages of the race. The snow was so fast that for three of us descending a steep hill together, the two of us who inadvertently slid down on our butts were just as quick as the upright runner.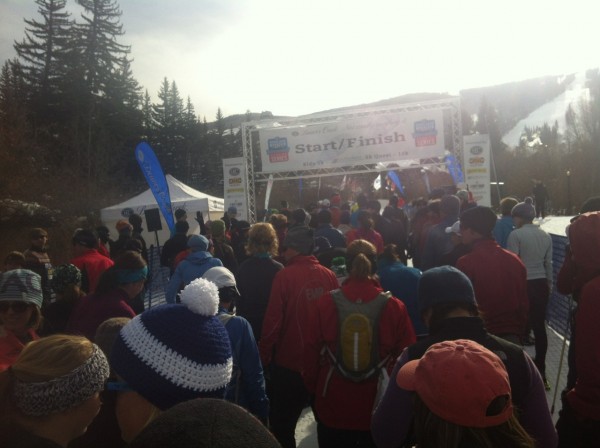 Josiah Middaugh, a Vail Valley local who makes the day a family event said, "This is definitely one of the tougher snowshoe courses I race, but its great to be back racing at Beaver Creek because it's in my own backyard."
Fastest 10K times for the day were Middaugh's 52:44 and Darcy Africa's 1:00:02, good for first top podium spots in the men's and women's pro division. Melinda Brandt won the 5k with a time of 35:34 for the women and Ethan Pence's 29:48 secured his win in the men's 5k division.
"For me, snowshoe racing is much more energizing than tiring," said Africa, a Boulderite, who usually focuses on running ultra races.
2013 marks a new partnership with the United States Snowshoe Association and the announcement that the February 3 race is now sanctioned as a regional qualifier for the March USSSA National Championship Race in Bend, Ore.
"Strategically, we want to see this sport continue to grow and partnering with the USSSA is a good way to do it," said Jeremy Gross, Race Director for the series and a member of Beaver Creek's in-house event management team.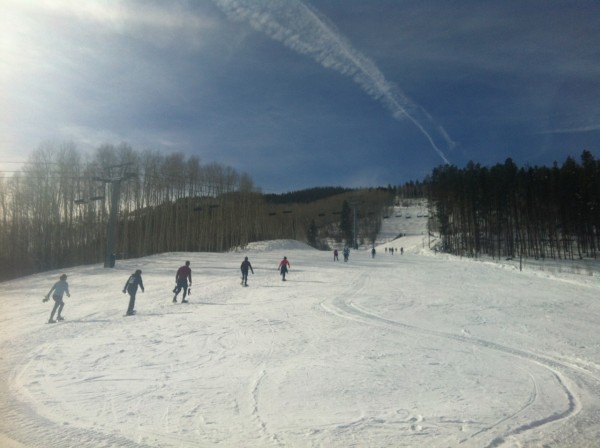 Another change for the series is the addition of an amateur-racing category to help recognize up-and-coming participants in the sport.
"We want to honor the pros, but we also want to give credit to recreational runners, who are the bread and butter of the sport," said Gross. "By creating a separate category, we give more people the chance to grab their spot on the podium."
Noticeably absent was the "Dash for Cash." According to Lisa Jhung (Boulder, Colo) of Team Atlas Snowshoe and a former Dash winner, "I definitely missed the fun and excitement of the Dash for Cash, though sprinting on snowshoes while desperately trying to win $100 was never the best warm-up for a 10K."
Gross said that it was currently not in the plan to bring back the Dash. Instead race management is working to provide more swag for all participants and prize money for the top finishers. On Sunday, top amateur winners went home with a new pair of Atlas snowshoes and the pros won a medal.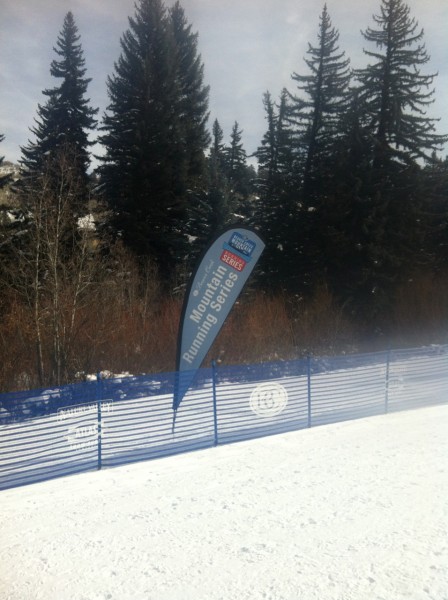 10K Men Pro:
52:44 – Josiah Middaugh
1:07:59 – Carl Bruggeman
10K Women Pro:
1:00:02 – Darcy Africa
1:02:13 – Rachel Viele
1:05:28 – Jeanne Cooper
10K Men Amateur:
58:17 – Connor Drumm
1:00:26 – Mike Green
1:04:16 – Mark Kozlowski
10K Women Amateur:
1:07:46 – Jennifer Razee
1:13:41 – Stacy Moller
1:16:44 – Sharon O'Grady
For a complete listing of results and to sign up for the February 3 and March 3 races, go to www.beavercreekrunningseries.com.