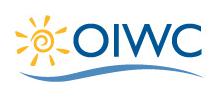 OIWC is proud to announce the first annual sponsorship of its Education Series, an annual series of professional development events for women in the outdoor industries. GORE-TEX, adidas Outdoor, CamelBak and REI will be supporting every Education Series event throughout 2012, providing education to thousands of women across the outdoor, snow and bike industries.
Yvonne Erickson, Gore Marketing Leader said, "The GORE-TEX brand is proud to support the 2012 Outdoor Industries Women's Coalition Education Series. Whether there's an adventure or a job to be done, at Gore we believe in respect, inclusion, and equality in the outdoor industry."
OIWC will deliver events in April, June and October to members across the country. Each event will include a keynote presentation by a relevant speaker.  The education series will kick off with April events in Seattle and the Bay Area, with speakers sharing their thoughts on "How to be Effective in Change, Both Personal and Organizational."  Both events are free for OIWC members, $20 for non-OIWC members.
"We are looking forward to working with all four of these industry leaders this year," said Hillary Harding, OIWC Development Director. "Our goal with the Education Series is to have women at all levels attend these events and walk away inspired, engaged, and empowered with new 'tools' in their toolbox. The collaboration between OIWC, our members, our professional development team and our sponsors is guaranteed to deliver fantastic results."
To learn more about OIWC, or to attend an upcoming event, please visit www.oiwc.org.