If you enjoy the outdoors and travel often, get your hands on a pair of KEEN Anchorage boots. In a "high-security world," having a pair of boots that easily slip on and off at the airport is a requirement. In my experience, I was able to wear the KEEN Anchorage boots on a plane to Quebec City and then use them the next day during a quick snowshoe hike. My plans were to use the boots only on plane flights and casual dress situations – and they are perfect for that – but they performed flawlessly in snowshoes. The boots did more than I expected, including keeping my feet dry and warm while steeped in pristine Canadian snow.
If taking the KEEN Anchorage boots in snow, keep it simple; these aren't your backcountry excursion boots. However, if you're in a bind and get stuck in situations that require some immediate trekking, the Anchorage boots won't disappoint.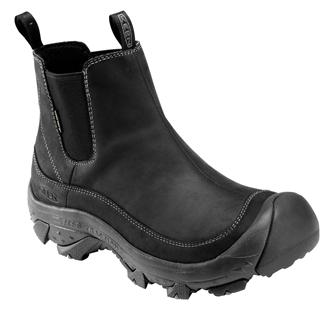 Again, keep it simple – or wear some gaiters to offer more support. While the boots provide some ankle height, they will allow snow to drop in from the top if not coupled with the proper gear. In my experience, I haphazardly wore some jeans (and luckily some Icebreaker merino wool base layers). This only illustrates my ill-preparedness in the situation. But that's life. It's not an adventure until something goes wrong (or you forget to wear your waterproof snowshoeing pants).
After a tour of the l'Hôtel-Musée premières nations in Wendake, Quebec, I was invited to snowshoe near the hotel along the scenic St. Charles River. Not knowing how the Anchorage boots would perform in cold, snowy conditions, I strapped them into a set of GV snowshoes. The ratchet bindings were tight, but I was still comfortable. No problem.
A couple miles in -7C weather and moderately deep snow, the boots' KEEN.DRY waterproof and breathable membrane kept me upright and going strong. Was I surprised? Sure. I have a pair of KEEN Alaska boots – made especially for tough winter climates – and the Anchorage boots offered comparable "foot warmth." No kidding.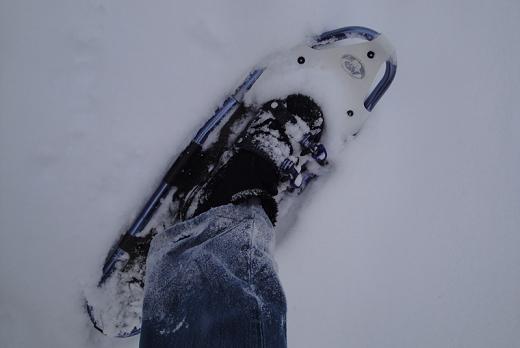 While the Alaska boots are reminiscent of what native Alaskans actually wear year-round, the Anchorage boots passed the "on-the-fly" snowshoe test. The only defeat they stood was the marks of my snowshoes' bindings on the leather. But that only shows that they were worn and used in the elements – building some character. Later, I allowed the boots to thaw near an open fire. No worries. I was warm throughout the entire day.
The Anchorage boots are more than meets the eye – no transforming required. They're an all-season boot that aim to support, insulate, keep water out, heat in, and offer an aggressive casual dress approach. Pairing a leather upper with an aggressive dual-climate rubber outsole, the KEEN Anchorage boots are sure to impress … and get messy at the same time.
KEEN Anchorage features:
Weight: 19.28 oz / 548.902 grams
Lining: Waterproof breathable lining
Upper: Waterproof nubuck
Rubber: Dual Climate Carbon Non Marking
Weather: Cold – insulated, Wet – waterproof- 200g KEEN.WARM insulation
4mm multi directional lugs
Dual climate non-marking rubber outsole
Gore elastic side panels for easy on/off
Injection molded EVA midsole
Non-marking rubber outsole
Thermal heat shield footbed
TPU stability shank
Waterproof nubuck upper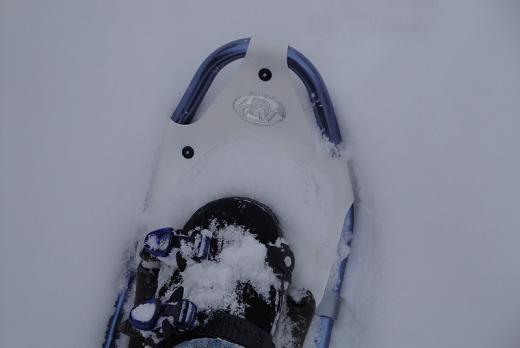 Basic information on KEEN's footwear technology (featured in the Anchorage boots):

KEEN.DRY

A proprietary waterproof, breathable membrane that lets vapor out without letting water in.
KEEN.WARM
A lightweight insulation that keeps you warm. Who knew charcoal bamboo could create something that keeps your feet warm? But it makes KEEN.WARM – a lightweight, anti microbial insulation that provides warmth where you need it most.
KEEN.DCR
The KEEN Dual Climate Rubber outsole hardens in cold weather to bite into packed snow – all in the name of traction.
THERMAL HEAT SHIELD FOOTBED
On the outside, wooly softness; in the middle, support cushioning; and inside, a thermal foil barrier to harness radiant heat. Keeps the cold out and the heat in.
KEEN.PROTECT
Can a sandal protect your toes? The answer is yes. The reason is KEEN Patented Toe Protection where the shoe outsoles wrap up and over the toes for ultimate protection.
For more information on the KEEN Anchorage Boots (men's), visit http://bit.ly/eDld3N.
To purchase the KEEN Anchorage Boots (men's), click here http://bit.ly/hakteT. To purchase the KEEN Anchorage Boots (women's), click here http://bit.ly/enqN1G.