Here are some news clips from around the snow industry.  Have some news to share?  Please contact us!  Photos are courtesy of Eli Frick.
Headline: A Truly Rare Opportunity: Renowned North Woods Guides to Lead Winter Programs for Maine Audubon
How often does anyone have the chance to spend a winter weekend in the largest undeveloped woodlands east of the Mississippi, guided by two internationally renowned Registered Maine Guides, and sleeping in a historic forest uncut for more than a century?
The answer? Not often.
In a first-time collaboration with Maine Audubon, Registered Maine Guides Garrett and Alexandra Conover will lead three residential programs in January and February, teaching traditional outdoor skills at 1,600-acre Borestone Mountain Audubon Sanctuary. Just south of Moosehead Lake and Greenville, Maine, the sanctuary is a North Woods gem with woods, water, wildlife, and mountain-summit views that have awed people for generations.
Highlights from the three programs—January 9-11, January 16-18, and February 13-15—include snowshoe treks, making mukluk moccasins, baking the trailside bread bannock, learning to recognize bird song and other signs of animals in winter, and spending the night on Onawa Lake in the shadow of Borestone Mountain.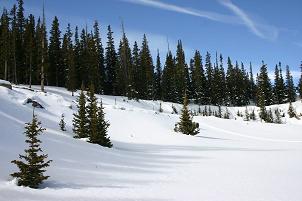 To register for these programs or for more information, please call Maine Audubon's registrar at (207) 781-2330, ext. 215.
Headline: Conscious Alliance Announces The 5th Annual "Holiday Meal Drive" To Support Hungry Families This Season
Not-for-profit Conscious Alliance – feeding America's hungry through music – ramps up this year's holiday giving with the announcement of their 5th annual "Holiday Meal Drive."  With the support of musicians and their fans, and this year in partnership with Whole Foods Market, the organization will deliver full holiday meals to impoverished Native American Reservations for the fifth year in a row.  The organization also hosts the Rebel Alliance Jam XIV – a holiday benefit show at Boulder, Colorado's Fox Theatre on November 29th featuring Keith Moseley, Scott Law, Jeff Sipe, Gibb Droll, and special guest Kyle Hollingsworth.
Conscious Alliance launches their holiday campaign on the heels of October's hugely successful "Back to School Snack Tour." The project brought much needed healthy snacks and school supplies to the Pine Ridge Indian Reservation in South Dakota.  Hot Buttered Rum joined the organization for the trip and offered very special musical performances at local schools on the reservation.
Conscious Alliance's 5th annual "Holiday Meal Drive," in partnership with Whole Foods Market, hopes to deliver 2,500 full holiday meals to four impoverished Native American Reservations: Pine Ridge, SD; Lame Deer, MT; Houma, LA; and Tohajiilee, NM. This requires that the drive collect $25,000 in donations; last year the organization collected $16,000. As in previous years, the organization is reaching out to its alliance of music industry artists and their fans for support.  Participating artists include The String Cheese Incident, STS9, Umphrey's McGee, the Disco Biscuits, Yonder Mountain String Band, and many others. Individuals who want to donate to the 5th annual "Holiday Meal Drive" are encouraged to visit http://www.consciousalliance.org/donate.htm to pledge.
For 2009, Conscious Alliance continues to find ways for artists and their fans to participate in the organization's service projects, including offering students opportunities to start a Conscious Alliance Student Group at their college.
Visit www.consciousalliance.org for more information.
Headline: Stowe is Forecasting Their Best Season Ever
This winter, Stowe Mountain Resort is positioned to attract more skiers and snowboarders from North America's most populated snowsports markets. As one of the northeast's only world-class four-season destinations, Stowe is encouraging people to pack the car or board a train and experience the Ski and Ride capital of the East. Skiing and snowboarding on Vermont's highest peak open top-to-bottom starting November 22.
Stowe Mountain Resort has enhanced its status as the East's premier winter destination with the addition of Stowe Mountain Lodge, a new slopeside luxury hotel & spa, a new base area, an inter-mountain transfer gondola, new trails, a new beginner area, two new high-speed detachable quads, fully-automated snowmaking, and exclusive mountainside residences.
For complete information on Stowe please visit www.stowe.com.
Headline: Snowshoe Magazine to Cover All 2009 USSSA Championship Snowshoe Qualifiers and National Championship Races
SnowshoeMagazine.com, the only e-magazine focusing on the worldwide sport of snowshoeing, will provide complete editorial coverage of the 2009 United States Snowshoe Association Championship Series regional qualifiers and the National Championship races. Further, the publication will feature international coverage of The Yeti Snowshoe Series in British Columbia and the MadTrapper Snowshoe Series in Quebec.
For the 2008 season, Snowshoe Magazine offered extensive coverage of the U.S. National Snowshoe Championship Series. Through Senior Editor, Phillip Gary Smith of Minneapolis, Minn., Snowshoe Magazine offered its readers the industry's first coverage of the entire USSSA race season – and much more.
In addition, the magazine will be expanding its content in all areas related to snowshoeing such as how to acclimate for cold weather, articles on dressing properly for extreme conditions, along with features on destinations and gear reviews.
Headline: Québec City, The Warmest Winter Destination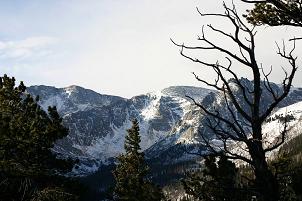 Exceptional snowfalls, breathtaking landscapes, multi-resort passes, and proximity to a UNESCO World Heritage Site celebrating its 400th anniversary in 2008: all great reasons to go cross-country skiing and snowshoeing in the Québec City area this winter!
The region's ski resorts, outdoor recreational areas, and tourist centres offer cross-country skiing and snowshoeing enthusiasts 2 000 kilometres of trails, a season that runs from November to April and abundant snowfall. There are over 30 cross-country ski centres to choose from, all less than 40 minutes from Québec City.
Looking for something a little different? Try ice canyoning, ice climbing, or mountaineering or discover the unique thrill of dog sledding. These activities are offered by Canyoning Québec, Les Secrets nordiques, Aventure Nord-bec Stoneham, Aventure Québec Nord and Aventure Inukshuk.
For more information, visit www.QuebecRegion.com
Headline: The Serenity of Vermont Winters
Located in the heart of Vermont ski country, the Round Barn Farm offers winter activities and packages created for those who enjoy the cold, crisp mountain air and a pristine winter solstice. Tucked away in the snow-covered Mad River Valley, guests of the Round Barn Farm's authentic farmhouse inn enjoy warmth and special touches amidst an intimate setting in Vermont's winter wonderland.
Country Christmas Package
Four nights, breakfast daily, afternoon hors d'oeuvres, gingerbread making classes, sleigh ride for two, snowshoeing, and $25 coupon for shopping in picturesque Waitsfield.
December 14th – 26th, $785 start, double occupancy
Nighttime Snowshoe Dinner Tours
Guided snowshoe tour under the stars and moon leading to the Round Barn Farm's rustic cabin featuring hearty dinner by firelight. Includes guides, rentals, dinner.
December 30th, January 17th, February 14th, March 14th, $85 per person
Winter Farmhouse Dinners
Inspirational localvore catering company, Cooking from the Heart, nourishes your spirit with the Winter Farmhouse Dinner Series for guests and chosen friends — multi-course candlelit dinner in restored farmhouse dining room.
December 20th, January 3rd, February 18th, March 8th, $40 per person
For more information or to make reservations, visit www.theroundbarn.com or call 802-496-2276.
Headline: Experience A Variety Of Winter Activities With Value Packages In The Pocono Mountains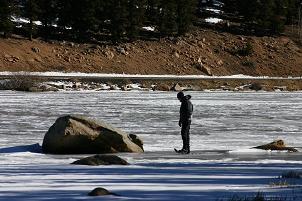 The Pocono Mountains of northeastern Pennsylvania (www.800poconos.com) are offering value-added winter activities and packages for the 2008-09 winter season. Only a short drive from many major US cities, winter activities such as ice skating, snow tubing, snowshoeing and cross-country skiing await, ensuring families, couples, and travelers of all ages and interests get the most out of the pristine winter wonderland.
WINTER FUN – The Inn at Pocono Manor, November 1, 2008 – March 31, 2009
Listed on the National Registry of Historic Places, the Inn at Pocono Manor offers the unique charm of a historic location with modern services and amenities.  The Winter Fun package includes one-night lodging, full breakfast, and choice of horseback ride or guided All Terrain Vehicle tour.  Pricing begins at $170 per room, based on double occupancy. www.poconomanor.com
WINTER WEEKEND – East Shore Lodging, November 7, 2008 – April 30, 2009
East Shore Lodging, located on Lake Wallenpaupack, if offering a Winter Weekend package including two-nights accommodations and continental breakfast. Rates begin at $162 based on double occupancy and a two-night stay. For more information, call 570-226-3293.
WILEY'S WINTERFEST – Great Wolf Lodge, January 4, 2008 – February 5, 2009
Less than two hours from New York and Philadelphia, Great Wolf Lodge's Wiley's Winterfest Package invites families to stay in any of the properties spacious suites Sunday through Thursday night, including complimentary Waterpark passes.  Pricing begins at $229 for the Family Suite. www.greatwolf.com/poconos
WINTER GETAWAY – Ehrhardt's Waterfront Resort, November 1, 2008 – April 30, 2009
This winter, the family-owned and operated resort is offering travelers a third night at half-price when booking a two-night stay. Rates begin at $58 per night, exclusive of holiday weekends. For more information, call 570-226-4388.
Headline: New Book Details Great Winter Destinations, While New Web Site Celebrates Cross-Country Skiing
Jonathan Wiesel is the first to admit that he's a lucky guy.
Over the years, he's visited more than 300 cross-country ski areas, resorts, and groomed trail systems — all in the process of writing a book and more than 1,000 articles on cross-country skiing.
And just the other day he was talking skiing with the youngest member of the von Trapp family (of The Sound of Music fame).
Now he's sharing his experiences and information. His new book, Cross-Country Ski Getaways, gives detailed information about nearly 100 of his favorite cross-country ski destinations in the U.S. and Canada — and tells readers why they're special.
They run the gamut: from budget to luxury… places that work well for families, singles, and honeymooners… destinations that are great for those who've never skied to those who've been skiing all their lives. Also included is information on other winter activities available at or near the destinations, including snowshoeing, sledding, sleigh rides, and alpine skiing.
Cross-Country Ski Getaways is available online at www.crosscountryskifun.com; the e-book edition — which readers can print or read online — is $9.95 (U.S.). Previous print editions of the book received a lot of acclaims from the Nordic ski world and from the media (read reviews at www.crosscountryskifun.com/reviews.php).